Industry Leading Medical IT Services Company in Australia
Since 2010, we have been serving in the Australian healthcare industry and providing customized IT solutions with 24×7 support. We pride ourselves on quality service delivery, build good relationships with our clients, and treat their business like it's our own.
Our team of IT Consultant have worked with various healthcare sectors such as Aged Care, Allied Health, Corporate Health, Dental Practices, General Practice, and Specialist Clinics. We can solve today's IT industry challenges through our unique approach, strategic leadership and customer support.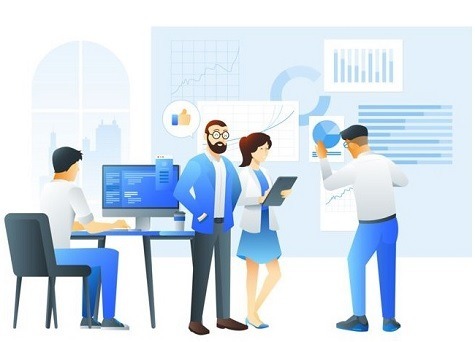 Medical IT Support for Australian Healthcare Industry
MedicalIT.Services is recognized as a leading IT services company in Australia. We are passionate about helping every healthcare sector by providing 24×7 IT Support and Services. Find out which industry you are related to and what type of IT solutions do you need for your practice.
Helping Healthcare Industry To Achieve Their Practice's Goals
We are familiar that old-fashioned IT support cannot resolve critical errors due to the latest wave of cyber-attacks that can impact the Australian healthcare industry. We utilize advanced tools and provide customized IT solutions that are specifically built for healthcare sectors. Our IT team deeply understands the needs of the medical practices and fulfills the unique requirements of compliance, accreditation, and security.
We are updated with the latest technologies and also find new ways to maximize healthcare business efficiency, productivity, and profitability. No matter which healthcare sector you belong to, we can make sure that your medical IT system runs smoothly to achieve your business goals.
Contact With Our IT Expert Today
MX Player PC Stumble Guys Mod APK call of duty black ops Pc Game Free can i use laptop as monitor for switch
instaup apk gbwhatsapp apk winrar crack winrar crackkinemaster download kinemaster kinemaster for pc freefire pc ativador office 2019