Starting A Medical Practice in Australia
Starting a medical practice in Australia is the most challenging task for healthcare providers. Whether you want to set up a new medical center or grow your existing clinic, Medical IT. Services, is the best choice to accomplish your dream of opening a medical practice in Australia.
Since 2010, we have been helping various medical practices with their setup procedures. Find out how our IT consultants implement National Digital Health Strategy and build a framework for necessary actions.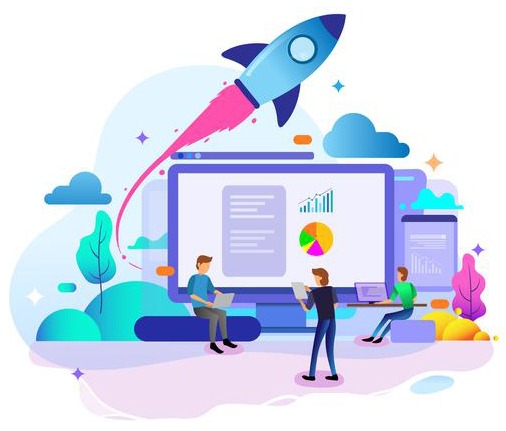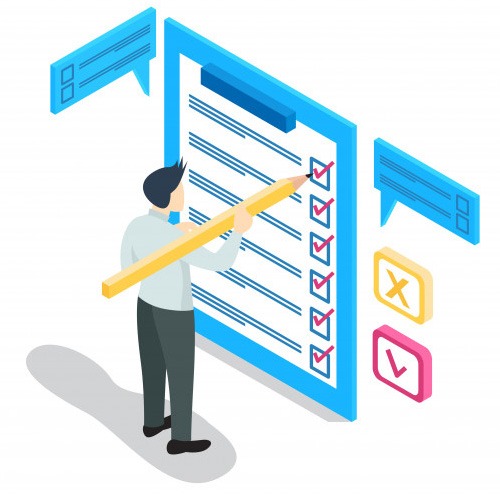 How to Get Started: New Medical Practice Checklist
If you wish to start a new medical practice setup in less time and want to become a patient's first choice, then you need to prepare a checklist to understand the process, complexity and upcoming issues. Figure out your target market to choose the best location, medical supplies to technology infrastructure, check accreditation, registrations and legal requirements –  all you have to consider before opening a medical center in Australia.
Achieving the best patient outcome is possible when you will have a solid healthcare infrastructure that can be accessible, easy to use and securely shared. If you are new in this field, contact our IT Team who have helped hundreds of practices to establish medical setup and meet the modern standards of Australian Digital Health Systems.
Why Choose Medical IT. Services?
We will become your partner for the growth of your medical practice. We take ownership of every single issue when you are starting a medical practice in Australia. From knowing the legal process and procedures to choosing the best location, project planning to installation and setup of medical devices, maintenance of network systems to software and hardware upgrades, we are experienced to take your practice to the next level for continued growth.
What things need to consider when starting a medical practice in Australia?
Business Planning: Set Goals and Objectives
Crafting a business plan is the first step towards starting a successful practice. A good business plan is also very important for seeking financial investment. If you need a loan from private investors, commercial banks or any financial organization, they will want to look at your business plan to confirm that you have covered all the necessary requirements. When developing a profitable business plan for starting a medical practice you need to consider the following: 
A set of SMART goals and objectives

Why your practice need to use advance technologies

Develop an action plan with What, Who, How, When and Evaluation

Reviewing, evaluating KPIs and updating business plans as per requirement

Follows the Australian Government's free comprehensive business plan guide and templates
It is also necessary to add an executive summary, introduction, vision statement, business strategy, target market, management and operational plan. These above considerations are vital for your business plan that provides a solid base for its ongoing strategic direction.
Future Plan: Technology Revolution
The technological landscape is changing rapidly in the healthcare industry. Most medical practices make this mistake due to lack of technical knowledge and they don't have any plan to update their IT System in the future. Your practice could be closed after a few years if you continue to use old systems and outdated technology. Patients will choose your competitors over you who will use the latest technologies, and have smarter medical IT systems. 
The worst part is at that time, you will not have a chance to correct your mistake. If you don't know how to make a future-proof plan for medical practice setup, we can help you with the following aspects.
Suggesting suitable technology solutions for your medical practice 

Build scalable IT infrastructure in line with National Digital Health Strategy

Set up, install and manage medical devices, upgrade software and hardware systems

Saving your money by cutting unnecessary technological equipment 
Financial Plan: Funding and Costing
A good financial plan is very crucial when setting up a new practice. You have to know how much funds you need and make arrangements. The cost of opening a medical center in Australia starts from $30,000 to $500,000 approximately. But it depends on various factors such as location, objectives, facilities, equipment, and others. 
After creating a profitable financial plan, you need to find potential investors or banks for financing. If you are worrying about how to cover the cost of premises, technology solutions, medical equipment and hiring staff, then look no further, MedicalIT.Services can help you to find reliable sources of financing for your practice. Also, you can opt from these good options among others for funding your practice.
Self-Finance

Private Investors

Regular Bank Loans

Expert Medical Practice Investors
Australian Laws: Understanding Regulations and Insurance
Every medical center in Australia must comply with state and local laws. Whether you are a regular practitioner or managing your own company, both businesses have to meet all the requirements and follow Australian Government Laws. Check out the most crucial rules that you need to consider when starting a new medical practice.
Your premises are safe and accredited for medical purposes. 

You are registered with ATO and you have an ABN (Australian Business Number)

Your medical data is forwarded to Medicare and you have a Medicare provider number.

You have fulfilled all the requirements of general practice accreditations. 
Another most important step is to prepare an insurance policy. A tailor-made insurance plan is necessary for every medical practice because healthcare is a very sensitive industry and insurance is necessary for all. You also need to understand security policies for data protection and register your practice for My Health Record.
Hire Medical Staff: Build Your Practice Team
Selecting the right candidate is another most essential process for opening a new practice. But before hiring medical staff you need to know that you are following Australia's National Employment Standards. Below is the list of acts and laws which are directly related to employees.  
Work Health and Safety Act 2011

Age Discrimination Act 2004 

Equal Opportunity for Women in the Workplace Act 1999

Disability Discrimination Act 1992

Equal Employment Opportunity Act 1987

Australian Human Rights Commission Act 1986

Sex Discrimination Act 1984 

Racial Discrimination Act 1975
A practice manager can help in hiring talented staff who are technical, experienced and understand the importance of patient care. He / She will be responsible to handle employee management, finance and HR, deal with patients as well as align with your business objectives. Make sure that you hire an expert medical consultant who has relevant experience so that you can focus on your healthcare operations.
Find Location: Enhance Your Practice Visibility
Finding the right location is essential for your practice. You need to consider the location factors as well as look into demographic information, economic infrastructure and closeness to other medical centers in the area. We recommend you to find a place which is near to pharmacies, hospitals, clinical laboratories and other healthcare facilities. 
Walk-in Patients: easily accessible to local transport, schools and businesses. 

Referral Network: find a location within your referrals or where you want to set up your practice. 

Easy Access: parking facility, bathroom access, wide entrance area for patients with strollers.
Shop-front practices in shopping malls or locate the clinic near a pharmacy can help to attract new patients due to high visibility. Once you have determined the area in which you want to open a medical practice, you need to explore other possible options and fill the requirements.
Technology Solutions: IT Support and Services
Starting a medical practice can be painful if you don't consider the importance of information technology. Due to a lack of knowledge and technical expertise, it is recommended to hire an IT Consulting Company that can help and guide you in setting up a reliable healthcare system. At Medical IT. Services, our IT support team is 24×7 ready to provide bespoke technology solutions for your practice.
We have hands-on experience in:  
Build strong IT infrastructure to meet your practice requirements 

Provide AI-Based

cyber security solutions

with health check features 

Protect your medical practice data in case of any disaster or system failures 

Manage all hardware vendors and troubleshooting medical software programs 

Setup

cloud-hosted phone system

for virtual medical offices and remote health care services
Reliability and safety is a critical aspect of using Electronic Health Records (EHR) and Medical IoT Devices, so it is also needed to give consideration when starting a new medical practice. Your medical staff will focus more on their job while having peace of mind that all IT requirements are being met.
High End Medical IT Support
Peace of Mind, Focused-Attention Practices
More than a decade of working experience we are helping medical practitioners to achieve their practice's goals. We will remove all the barriers that are related to starting a new medical practice in Australia. Leave all the worries for us and focus on delivering high-quality service to your patients.
We are serving in various healthcare sectors and providing one-stop solution with 24×7 IT support to make sure that your practice always operates at peak performance. Whether you want to start a new private general practice or set up a dental clinic in Australia, we can assist you with the entire accreditation process. Contact us now and learn more about how we can help to start your journey.
Contact With Our IT Expert Today