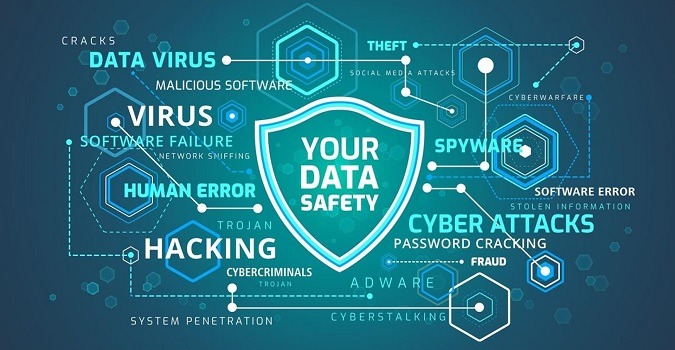 How to Conduct a Cybersecurity Risk Assessment for your Practice?
You would be shocked to know that antiviruses and a majority of firewalls have been proven to be completely insufficient against the advanced cyber security for the healthcare industry in Australia. This is why conducting a cybersecurity risk assessment for your healthcare practices is crucial for the safety of your vital data.
Risk Assessment for healthcare security has been neglected by many medical practices. However, studies show that Australian healthcare organizations can lose a lot of money due to cyber-attacks. A powerful cybersecurity solution helps healthcare practices to safeguard their patients' private information as well as their medical devices.
A month-long interruption in crucial computer systems in the wake of a cyberattack is likely to cost Australia's finance sector AU$30 billion (1.5% of GDP) or 163,000 jobs, as per the 2020 Australian Digital Trust Report.
What Is a Cybersecurity Risk Assessment?
Medical Practices need to analyze, control, and alleviate all types of cyber risk. A cyber security risk assessment helps them to do that. They cannot make effective risk management systems and data safety efforts without first conducting a cyber-security risk assessment.
Many organizations take the help of reliable IT support services providers for cyber security assessment services. This is a good approach, especially for hospitals and healthcare systems. Because their administration already has a huge task of saving lives and reducing the suffering of patients. They can get peace of mind and rest assured that their most crucial assets i.e., their data are taken care of.
What Risks Your Healthcare Practice Might Be Facing?
You have no idea what sorts of grave threats you can face. Here is a list of risks your medical practice can face or might be facing already.
The login credentials of your doctors and other staff can be sold on the dark web.
Your dishonest staff members can leak your data.
You can get attacked by a hacker, ransomware, or malware despite having an antivirus/firewall installed on your computers
You are at risk if you are not updating your security protocols regularly.
A ransomware attack can contaminate your backups and your practice would not be able to start running again quickly after a ransomware attack.
 Phishing emails are very hard to suspect and your staff members can open them.
Your IT infrastructure, backups, rules, and measures comply with the HIPAA rules.
How to Perform Cybersecurity Assessment for Your Healthcare Center?
Here is a step-by-step guide to how you can conduct a cybersecurity assessment for your practice.
Visit MedicalIT.Services website and click on the Health Check button it will take you to the Medical IT Survey page
Here, click on the <Check Cyber Security Health Score> button
It will take you to our cyber security risk assessment form
Fill out the cybersecurity questionnaire and add your company's details at the end
Once you are finished, hit the <Generate Report> button
A new page will appear with the percentage of your cybersecurity health score
Download our free guidebook by clicking on the <Download our Guide> button
If you want technical assistance, then hit the <Book Engineer> button
It will take you to our contact us page where you will find our contact number and email address
If you need more help than you can call or email us to talk with our cybersecurity experts.
Conclusion
We can't emphasize enough the importance of performing cyber security assessments for healthcare organizations. You may have an established IT department or just starting a medical practice, nevertheless, a trustworthy IT services provider can help you with their state-of-the-art cyber security assessment services.
If you wish to secure your patient's sensitive data and other information required to run your practice, contact our IT support team to identify potential cybersecurity risks and proactively solve them.
Also Read: