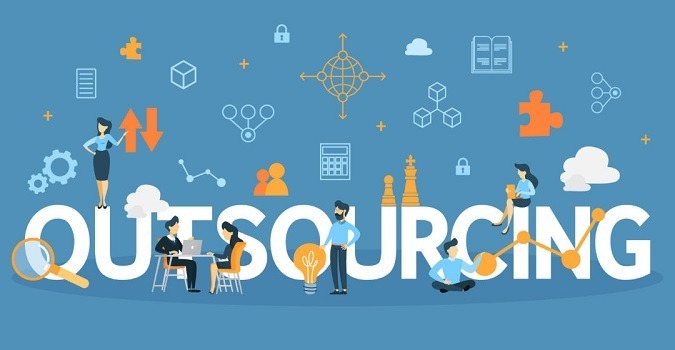 What Questions To Ask Your Outsourced IT Support Provider?
To keep up with the latest technologies, the health care sector is outsourcing IT support companies. But there are several things which you need to consider before signing a contract and also make sure to be clear on the role of IT service company. Find out what questions you need to ask your outsourced IT support provider.
The medical industry in Australia is expanding rapidly, and it is necessary to keep up with the latest tools and technologies to ensure the quality and standard of health care services. In this regard, help, and services by IT support providers become crucial and a prerequisite.
Now as we all know that in the healthcare sector, it is necessary to put all the time and resources in the right direction; while keeping the focus on providing ideal healthcare services to the patients and community. For this, outsourcing IT support and services is a logical and perfect decision for the medical industry. Also, the costs of IT support are worthwhile seeing the benefits it brings to the healthcare system.
Outsourcing technical support allows your medical facility to stay focused on primary functions, and save on the costs of in-house staff and equipment.
However, when searching for a reliable IT support company, you need to address common concerns to ensure assiduity and diligence. Apart from their reliability and financial demands, there are some other things that you need to ask before signing a contract. Here, we shortlisted some questions that you should ask your potential technical partner.
What Questions Ask To Your Outsourced IT Support Provider?
1) Do you have experience with the system/equipment that we use?
In the medical sector, professionals work on many different and complex systems. It is necessary to know that your technology partner is familiar with it or not. Before hiring them, you have to be sure they have enough experience and knowledge in the particular platform or family of products that you work on.
2) What level of services we can expect from Your IT Support Team?
Of course, while hiring an IT support company, you are concerned about the quality of services and support you are going to get from your new technical partner. So, it would be better to give voice to your thought and ask them straight away. This can also be added down in the agreement and the clauses and terms should be very clear.
3) Can you Assure us that our data will be secured?
The primary concern of any healthcare provider is to secure and safeguard its system's data, and your potential technical partner should have experience and an authentic track record of safeguarding the data of their previous clients. Ask them about their strategies regarding protecting the data, disaster recovery management, and other potential steps that can assure the safety of your data.
Do you offer remote management support?
Another important thing to discuss. Installing new technologies and backing up your data is not enough. Your system needs someone who can provide 24/7 support. Of course, you cannot wait for your system to fail before contacting your healthcare IT support provider. A managed IT support company would provide 24/7 remote server support to keep an eye on any potential threat and ensure that your system is running seamlessly. You should know that your new technology partners have this capability and under what conditions they will use it.
What is your response time?
Upon having an IT problem or issue, you would expect your technical support to respond within a reasonable timeframe, and address the issue as soon as possible. Make sure to ask your newly outsourced IT support about their response times that either they would available 24/7 or will reach by the end of the day just before you are planning to throw your system out.
Are there any hidden charges ready to surprise me?
Many IT support companies only quote their basic charges in the agreement and don't address the additional hidden charges that might unpleasantly surprise you in the future. These hidden charges can be about other hardware installation, system maintenance, on-site services, adding a new user, during/after holidays support, etc. You need to highlight these concerns to your outsourced IT department and make sure that your agreement has clear clauses regarding them.
Final Notes
In the medical sector, there are plenty of good reasons to outsource your IT department, but it is necessary to know what you are going to spend. Do not fall prey to assumptions. When signing a contract, make sure it contains everything you need and covers all the services you discussed earlier. Play smart and choose the best for your system and facility.
Also Read: