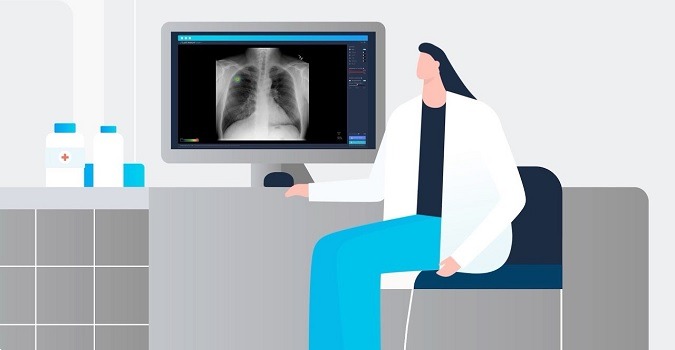 AI-Powered Stroke Imaging Solution Changing the Game across Australia
A health tech company RapidAI specializing in stroke imaging, has announced that they serve over 50 hospitals and teleradiology services in Australia. RapidAI is the first tech company which is providing approved AI-powered stroke imaging solution all across the country.
Company also stated that they are developing industry leading cerebrovascular imaging solutions through participation in clinical trials with 8 leading Australian hospitals and institutions.
Image Source: Healthcare IT News
In September 2020, RapidAI announced a US$25 million Series B round headed by Lennertz & Co, with the thought that the raise would help in advancement in its platform. RapidAI has also received clearance from the FDA in the USA for its Rapid ASPECTS neuroimaging analysis device in July 2020.
The solution is being used across the state of New South Wales (NSW) where it is part of a comprehensive telehealth initiative which leverages the Rapid Mobile App to optimize workflow, communication, and expedite patient treatment throughout the state's large comprehensive and regional community hospitals.
ON THE RECORD
"It has been gratifying to bring RapidAI technology home to support Australian healthcare," said Dr Roland Bammer, Professor of Radiology and Director of the NHMRC Centre for Research Excellence in Neuroimaging at the University of Melbourne, Cofounder and CTO at RapidAI.
"The statewide adoption in NSW alone has shown the true potential of network coordinated AI-powered stroke imaging and the resulting improvement in care. I am also excited that Monash Health, one of the largest hospital systems in Victoria, is now using Rapid. With its catchment area in the South Eastern Melbourne Metropolitan corridor, the institution reaches over two million Victorians. Access to the Rapid platform will have a considerable positive impact on the Acute Stroke care continuum for the Monash team and its patients," added Dr Bammer.
What is Stroke Imaging ?
Stroke imaging is a process of identifying stroke from a blood clot or bleeding within the brain. It can be done while using either non-contrast head CT or MRI.
According to Company Information these are three main features in their AI-powered stroke imaging solution:
Standardized, rapid assessment within a few minutes to help physicians determine a patient's eligibility for thrombectomy
Fast measurements via machine-learning algorithm validated by clinical research studies
Collaboration between facilities and specialists for faster triage and transfer decision
Advancement in Medical industry is always for the betterment of the patients and their welfare. Information technology is continuously growing in this industry.
Medical IT. Services provide IT Services at affordable prices for your Medical Centre. Our team is 24/7/365 available to help Customers.
Contact us at 1300660368, sales@medicalit.services or Visit our website https://www.medicalit.services/our-services/
Follow Us on Facebook, LinkedIn, Twitter and Instagram
Article courtesy: Healthcare IT News