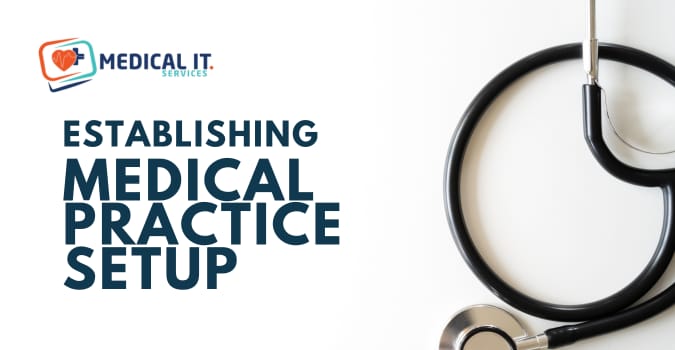 Checklist for Establishing Medical Practice Setup in Australia
Setting up a medical practice in Australia is a significant undertaking that requires careful planning, adherence to regulations, and attention to detail. Whether you're a general practitioner, specialist doctor, or a newcomer to the field, following a step-by-step checklist can help ensure a smooth and successful establishment of your healthcare practice. In this blog post, we present a comprehensive guide to the process of medical practice setup in Australia.
Medical Practice Setup Checklist
This guide highlights the most important steps to take into consideration before starting your journey, designed to help simplify the planning of your Medical Practice Setup in Australia.
Market Research and Feasibility Analysis:
Research the local healthcare market and identify your target patient demographic.
Evaluate the demand for your medical services in the chosen area.
Conduct a competitive analysis to understand existing medical practices and their services.
Legal and Regulatory Steps:
Register your medical practice setup with the Australian Health Practitioner Regulation Agency (AHPRA).
Obtain the necessary licenses and permits required by your state or territory health department.
Register for an Australian Business Number (ABN) and any other necessary tax registrations.
Ensure compliance with the Health Insurance Portability and Accountability Act (HIPAA) and other data protection regulations.
Location and Facility:
Choose a suitable location for your medical practice setup, considering factors like accessibility, visibility, and proximity to your target patient base.
Lease or purchase a facility that meets medical practice requirements, including sufficient space for examination rooms, waiting areas, administrative offices, and other essential amenities.
Practice Design and Setup:
Plan the layout of the medical practice to ensure efficient patient flow and accessibility.
Install necessary medical equipment, furniture, and fixtures in compliance with Australian medical standards.
Set up a comfortable and welcoming waiting area for patients.
Staffing and Human Resources:
Hire qualified medical professionals, including doctors, nurses, and administrative staff.
Ensure all practitioners are registered with AHPRA and hold licenses to practice in Australia.
Develop employment contracts that outline roles, responsibilities, and remuneration.
Medical Supplies and Equipment:
Procure medical supplies, instruments, and equipment necessary for diagnosis, and treatment.
Ensure that all medical equipment is properly calibrated according to industry standards.
Patient Management:
Implement an electronic health records (EHR) system to manage patient information securely.
Build easy-to-use appointment scheduling procedures and implement reliable practice management software.
Establish a billing and invoicing system that complies with Medicare and private health insurance regulations.
Marketing and Branding:
Create a professional website that showcases your medical services, staff, and practice information.
Develop a strategy to attract new patients, including online and offline marketing activities.
Establish a strong online presence through social media platforms and medical directories.
Insurance and Risk Management:
Obtain comprehensive medical malpractice insurance to protect your practice from legal liabilities.
Implement risk management protocols to ensure patient safety and minimize medical errors.
Patient Experience and Care:
Focus on providing excellent patient care and a positive experience during each visit.
Develop effective communication strategies to inform patients about their treatment plans, medications, and follow-up appointments.
Conclusion:
Establishing a medical practice setup in Australia involves a systematic approach that encompasses legal, regulatory, logistical, and patient-centered considerations. By following this comprehensive checklist, you can navigate the complexities of setting up your medical practice and create a foundation for delivering high-quality healthcare services to your patients. Remember that each step requires careful attention and compliance with relevant laws and regulations to ensure the success and sustainability of your medical practice.
Need help with your Medical Practice Setup?
MedicalIT.Services offer a comprehensive approach to starting a medical practice in Australia, focusing on regulatory compliance, robust IT infrastructure, security, and patient-centered solutions. With our expert guidance, you can make your dream come true and establish a successful medical practice setup that provides high-quality healthcare services while ensuring patient privacy and safety.
Also Read: