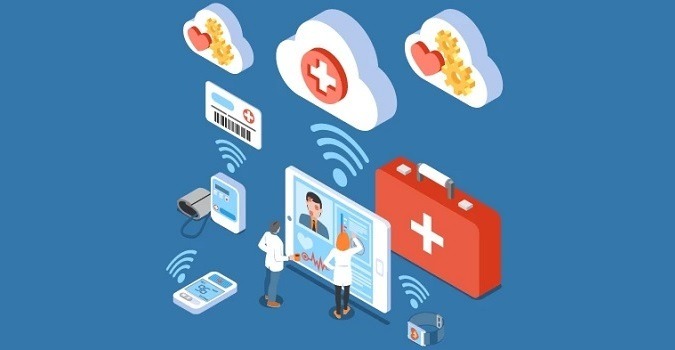 What are the Benefits of Cloud Storage in the Healthcare Industry?
For both patients and physicians, the benefits of cloud storage in healthcare typically go hand in hand. Reduced costs, increased privacy, and improved patient care through cooperation and interoperability are just a few of the advantages of cloud-based healthcare systems. Cloud storage is one example of how commercial-based outcomes for both healthcare providers and patients are linked.
We know that the healthcare business generates and manages a large amount of sensitive data that is critical to providing exceptional patient care and achieving positive health outcomes. The COVID-19 epidemic has added new obstacles for healthcare organizations in an already complicated and data-intensive environment, as they must quickly scale up to support more patients.
To keep up with the advancements and industry evolution, healthcare industries are moving data storage into the cloud. What are the benefits of cloud storage and how can health care industries take advantage of it? With a data fabric that takes advantage of total data mobility – and access for any workload in any environment, there are various benefits of cloud storage in the healthcare industry.
Growth of Cloud Storage
The term "cloud computing" isn't new to the healthcare industry. The usage of cloud technology has increased at a breakneck speed in recent years. According to a new study, the global market for cloud technology in healthcare is predicted to expand by USD 25.54 billion between 2020 and 2024. Furthermore, the COVID-19 epidemic has only served to accentuate this trend.
This new normal after COVID-19, combined with shifting patient expectations and new payment arrangements, has elevated technology to the forefront of not only improving patient care, increasing efficiency, and reducing waste, but also ensuring their data safety. All of this calls for an increase in Cloud Storage Services in the healthcare industry.
Benefits of Cloud Storage in the Healthcare Industry
Electronic Medical Records are easily accessible.
It is critical to have quick and simple access to key medical information for the diagnosis, treatment, and follow-up care. When health data, patient histories, test results, pictures, and other diagnostic findings are uploaded to the cloud, members of the care team are always up to date.
Sensitive health data is available on a role-based, gated basis.
Cloud computing makes it easy to grant privileged information access to those who need it.
Multiple applications, systems, and third parties are all integrated.
Any person or application with a validated need to view and act on cloud-based medical data has access to it. This facilitates the examination and modification of electronic health records or medical details by upstream and downstream software, systems, and third parties.
Medical mistake remains one of the most serious challenges to quality patient care. Data on the cloud is updated in real-time, ensuring that physicians and others have the most up-to-date information when evaluating and collaborating on treatment alternatives.
Backup of critical healthcare data on a regular basis.
Healthcare data is backed up in real time via cloud services. Healthcare providers may swiftly and easily restore data in the case of hardware failure, power outages, or data breaches, causing minimum disruption to patient care.
Collaboration between doctors, departments, and even institutions is critical as healthcare organizations move toward value-based care payment models. Medical professionals can share data via a cloud computing server, enhancing collaboration and resulting in improved treatment.
Popular Cloud Storage Companies
Based on the most market research and to complete your search for the best cloud storage company, the following are the top ten most popular cloud storage companies:
AWS
Microsoft Azure
Dell EMC
 Google cloud platform
IBM
ClearDATA
Intel
Rackspace
Iron Mountain
SAP
Final Words
In short, managed cloud services helps healthcare providers to transfer data among different medical departments. Eventually, it helps in better treatment with boosted cooperation. Also, medical professionals need to deal with patient portals, medical records, big data analytics, and mobiles; so it makes it easier for them to analyze, save and manage data.
Also Read: