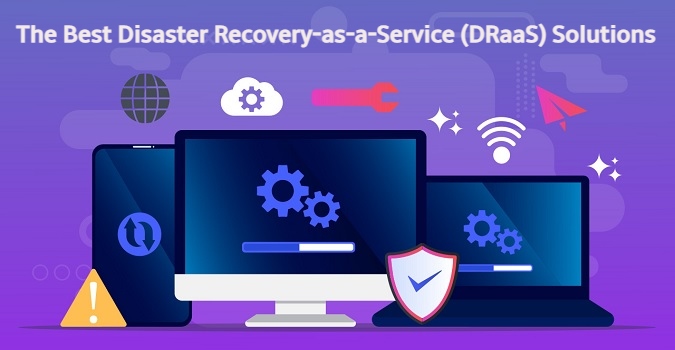 Disaster Recovery Solutions: Best Practices for Healthcare
Quickly Recover Business Operations After Any Disaster
The wonders of technology have formed a tremendous peace of mind for many medical practices by giving a way to safely keep and recover data in case of any disaster. But, no one knows when and where what type of disaster will occur to business. A robust disaster recovery plan for the healthcare industry is essential to continue daily business operations. With this expansion in medical data being stored digitally, organizations should understand the importance of an IT disaster recovery plan in place to assure that their IT management system can still work if its data is lost or corrupted. The effective disaster recovery solutions let you restore your medical data and resume daily processes with the tiniest downtime following any sort of data loss.
Without an IT disaster recovery plan, your healthcare business may have a deferred recovery or even fail any type of important data loss. The healthcare industry is under enormously stringent HIPAA policies that many hospitals are constantly endeavoring to maintain. With important data that sometimes means the distinction between life and death, cybersecurity is essential for every healthcare business to give a detailed lookout. With all of the patient data including insurance, prescriptions, medical history, and more than a healthcare organization has, disaster recovery solutions should just be par for the procedure.
Importance of Disaster Recovery for Healthcare
Healthcare organizations encounter a challenging set of conditions for data protection and business continuity. From the requirement to be up and running continually to the ultra-proprietary content of the electronic health records (EHRs) they require to protect, medical organizations confront different types of requirements for data protection and business continuity.
Business continuity and disaster recovery in healthcare are very important to protect business information and patient data. Without HIPAA procedures can result in major reputational damage, legal action, and huge fines. However, the guidelines were imposed to decrease the models of lost records, human error in medical transcriptions, and other problems that medical organizations encountered before a central standard was executed.
Digital health records are simply more efficient and less error-prone. Incorporate this with the HIPAA measure, and you have a baseline that you can depend on still of where you experience medical care. The drawback, on-premise disaster recovery solutions can rapidly become very costly.
The other option is to employ the security that comes with managed services like BaaS (backup as a service) converged with Disaster Recovery-as-a-Service (DRaaS). While most people associate disaster recovery in healthcare with earthquakes, tornadoes, and floods, such disastrous events are rare. The reality is that 71% of disasters have been caused by pulling the wrong cable, fixing the wrong core switch without a robust change management process, systematic or social engineering intrusions, and general system losses that lead to data loss.
Data Protection and Disaster Recovery Solutions
Power shortage or any disaster will put your important data at risk. That's why it's necessary to have a robust plan in place before a disaster occurs. Data protection and disaster recovery are provided by reliable IT support services companies through top public cloud providers such as Microsoft, Google Cloud, and AWS.
Structured to suit your budget and fulfill your requirements
Non-disruptive, low-effort migration
Cost-effective purchase model with pay-as-you-go pricing and tiniest upfront money investments
Less datacenter infrastructure footprint and archiving services contracts
Streamlined backup processes, decrease manual effort, predictable retrieval times
Data durability: Amazon S3 and Amazon Glacier cloud storage are designed for 99.999999999% of durability
Readiness for applying analytics, AI, and machine learning abilities to your data
Implement and deploy 7 tiers of IT disaster recovery that serve as a backbone for your business growth.
Bottom Line
MedicalIT.Services approach in the healthcare industry is different. We provide complete data protection and disaster recovery solution that can be tailor configured for the exact requirements of healthcare businesses. Our solutions provide easy-to-use, support services that offer everything required for enterprise-grade data protection, business continuity, and disaster recovery.
Furthermore, business continuity and disaster recovery are essential for healthcare. A BCP is important to make sure that patient data and records are secured and can't be stolen or damaged in case of any disaster. If your healthcare business is struggling due to server failure or malicious attacks, do not hesitate to contact our IT support specialist. As, we provide IT disaster recovery services that allow healthcare practices to regain access, take action to reduce damage, and resume operations as quickly as possible.
Related Articles: