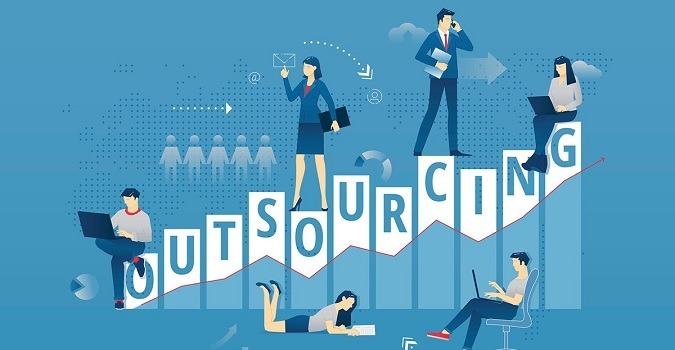 Why Outsourced IT Department is the Best Deal for Healthcare Practices
What you should know about healthcare IT outsourcing
Healthcare IT Support is essential especially nowadays due to accelerated technological advancements. Not having one means your practice is prone to data breaches and patient privacy issues. However, the financial realities of owning a healthcare company can make hiring an in-house IT department hard. After all, a healthcare company's core competency is diagnosing and treating patients. In this blog post, you will learn how the medical sector is outsourced IT department.
Hiring a 24/7 in-house IT support professional is costly. Moreover, an individual is not enough; you will have to hire an entire team of professionals for the department for you to be able to run your business efficiently. These can prove to be out of budget for some companies.
Another option is to transfer the IT support duties to another member of staff as an add-on to their professional role, but this is highly unadvisable – it will not only increase their workload but they will lack IT expertise as well. Removing an employee's focus from their main area of expertise is not ideal at all. That being said, IT training and experience are necessary for an employee to be technically fluent. Therefore, the best option is to rely on outsourced IT support.
Why do medical practices opt for outsourcing IT department?
IT Readiness
There is nothing worse for a healthcare provider than losing your network connectivity, or not having the technical infrastructure you need to operate successfully. Ever since the technology and business world have merged, IT support systems have become an integral part of every business.
Every business is subject to threats and cyber-attacks. In fact, unexpected crises can happen at any time. To fight back, businesses need to adapt, reach solutions and make sure they are safe from such unfortunate events in the future.
Focus on Patients
When the IT department is outsourced, the hired professionals can offer a particular service more efficiently and economically. A recent study has shown that due to outsourced IT services, 82% of hospitals had already started experiencing a huge return of investment.
Outsourcing is a long-lasting strategy to improve both patient care and Rate of Investment. Instead of keeping an eye out for dynamic technology, you can focus on patient care easily.
Investment is Worthwhile
As already mentioned above, an in-house IT department may not be affordable for many businesses. By outsourcing medical practices not only, you do not have to maintain additional staff but also avoid investment in equipment that can turn out to be expensive.
Outsourcing provides more time for the healthcare service provider to practice rather than get burdened with administrative matters. As a result, a stress-free working environment is promoted.
The provider can increase its talent pool
Another benefit of the Outsourced IT Department is the fact that outsourcing widens the provider's talent pool. Outsourcing can bridge the gap of finding highly trained and niche-wise talented resources, especially in underdeveloped areas.
Existing staff is freed up from extra work and can focus on patients when knowledgeable and capable resources are introduced for managing business operations. The continuous administrative and management tasks can be very tiring for providers. Instead, they should focus on what their goal is: making patients better. As a result, there is an improvement in staff productivity, employees are satisfied and eventually, customers are happy too.
Data Security
Data is everything. Taking Healthcare IT services is always a wise decision. Having a reliable and secure network will help you make secure transactions for your patients. In case, your data gets lost, an outsourced IT department knows what it is doing. These experts can recover infected or lost data immediately for you and make sure it is securely backed up. These backup plans are dependable through the most advanced cybersecurity systems.
Get Customized and Specialized Services
The technology needs of every company are different. With a professional technical support department, you get a guaranteed customized service that is modified as per your company's requirements. The support team will have both expertise and different solutions. Most individuals on a technology support team are strictly trained and selected from a pool of very qualified applicants. They will be able to identify your technology needs and provide reliable solutions as to how to meet them. A specialized service can get you exactly what you have paid for.
Also Read: