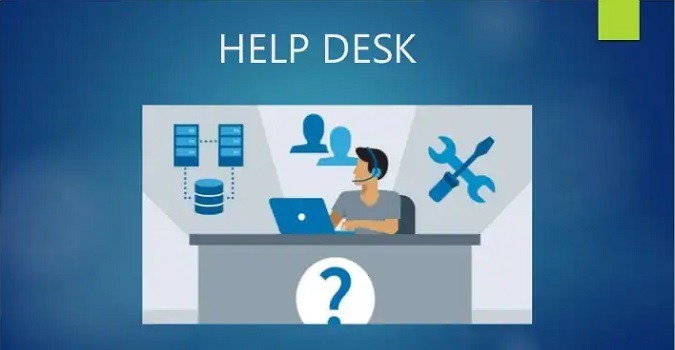 Why You Need A Proper IT Help Desk Support For Your Medical Practice
Improve patient engagement with IT Help Desk Support
In the healthcare industry, delivering effective IT help desk support is the first step in offering excellent customer service. From coping with day-to-day staff demands to coping with unanticipated tech emergencies, the existence of dependable IT assistance can be a deciding element in a company's ability to operate successfully today.
Inevitably, healthcare is a customer service business. However, to manage an increased number of patients and providing them optimum care; the IT department is now solely responsible for maintaining a stable technical infrastructure, managing hospital administrative services, and delivering patient data online. All of this, contribute to the hospital's overall health.
How IT Help Desk Support Can Improve Healthcare Efficiency?
Many technological situations require help desk support, which allows for effective tracking, management, and escalation of IT issues as needed. Some of the reasons why a medical practice requires IT Help Desk Services are listed below.
Efficient Assistance to Customers
A help desk is the first point of contact for both customers and employees. When customers seek answers, the help desk is the best location to find them. In truth, any healthcare provider's top priority is to offer clinical patient care. Consistent and high-quality care necessitates the use of reliable IT systems.
Successful IT support, such as Medical IT Services, should contain features of effective self-sufficiency, allowing healthcare workers to quickly self-resolve regular difficulties that do not require professional participation from an expert team.
Improve Business Operations
People in charge of IT support for health care organizations have a pressing need to find the problem, fix it, and notify the parties involved. IT help desks collect and preserve information on issues, products, and performance metrics, making it easier to analyze and make better IT decisions. Issues can be fixed while you're out and about.
In contrast to other organizations, a healthcare provider works 24/7, which is why the IT help desk is the key point of contact between the organization and the technology it uses. It is the driving force that allows firms to take advantage of technological advancements in order to increase production.
A health care provider can use IT help desk services to help their company work more efficiently, multitask more effectively, and provide one-stop assistance and guidance. This will eventually help a company achieve its strategic, operational, and business objectives.
Observing Regulatory Requirements
Healthcare is, without a doubt, one of the world's most severely regulated industries. Healthcare institutions, as we all know, must manage a complex set of policies and regulations. Aside from the various regulatory issues unique to healthcare, providers must adhere to the majority of the same requirements as other businesses. Nowadays, cybersecurity solution has become a major concern.
Because of the high value of medical records, healthcare is a common target for cybercriminals. An IT help desk can assist in preventing these assaults and breakdowns. Administered by ISMS, a strong set of GRC controls would aid in improving patient care across the whole patient lifecycle, in addition to meeting regulatory requirements.
With the help of the IT help desk, medical practices will be able to provide visibility into any problems that may develop within a set-up and ensure that they are treated without delays.
Providing New Medical and Supporting Services
We all agree that the healthcare industry is an ever-changing environment. This is because of advances in new internal and external services, medical services, and governmental rules.
Any business that launches a new service or implements new gadgets and solutions faces some risk, as untested technology frequently causes problems. Once again, with lives on the line, the healthcare sector faces a far greater challenge than practically any other.
In order to provide good support, the help desk must change and adapt whenever new services and systems are added. Healthcare organizations with a flexible and responsive service desk are much more likely to be able to provide new medical and support services easily.
IT support staff will be able to respond to user inquiries much faster, and they will have a better overall perspective of the business which will allow them to spot larger issues rather than just putting out fires.
Bottom Line
While a service desk can give a healthcare provider numerous compelling benefits, businesses must select a solution that will match their objectives. Moreover, it is also essential to buy the services of a well-reputed firm such as Medical IT Support.