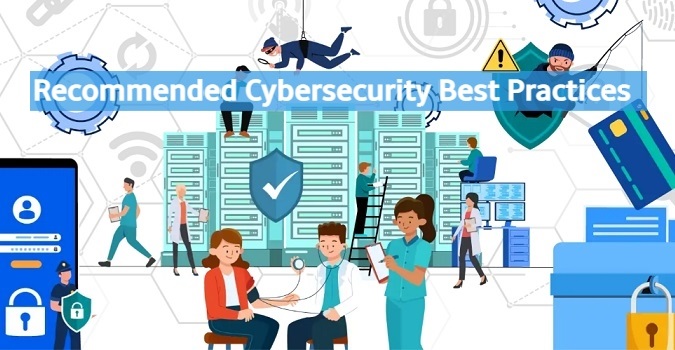 Cyber Security Best Practices for Healthcare Providers
Understanding Cyber Security Best Practices
Today, cyber security has become one of the most important aspects for Australian healthcare providers due to the rise of cyber-attacks on EHR (electronic health record) systems over the past few years. There are many medical practices and healthcare professionals are still not taking security measures for protecting healthcare practice against cyber attacks which makes them easy targets for hackers and cybercriminals.
According to the surveys in 2020, around 65% of healthcare organizations have faced cybersecurity incidents, as said by the Healthcare Information and Management Systems Society. Cyber security threats in the healthcare sector are increasing day by day because hackers are using advanced software to gain unauthorized access and leak your valuable data. Healthcare providers need to secure their IT infrastructure and management systems in order to protect data, patient health records and comply with the Australian government's data privacy regulations.
Cybersecurity Incidents Statistics in Healthcare Sector 2022
In April 2020, there was a significant rise in the number of cyber security incidents reported to the ACSC which are related to the health sector.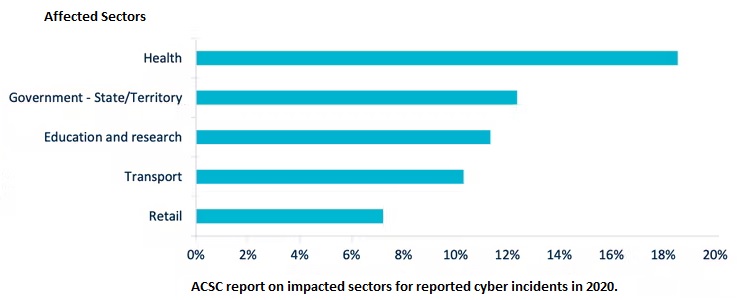 In this blog post, we will discuss and share the cyber security best practices that can help healthcare providers to reduce the risk of cyber-attacks and other disasters.
Maintaining HIPAA Compliance
A large number of healthcare professionals and medical practices in Australia are facing heavy penalties for not maintaining HIPAA Privacy and Security Rules. Healthcare providers must comply with the rules and regulations provided by the Health Insurance Portability and Accountability Act (HIPAA), which will help to protect patient's data and personal information.
Data Security and Backup
Healthcare providers need to build a robust security plan to ensure that data is secured and protected against cyber threats. It is better to store data in an external device or on the HIPAA-compliant cloud server that can be accessible by authorized individuals only within the premises or any remote location while maintaining optimal security.
Protect Mobile Devices
Transferring health data with mobile devices is absolutely risky because many mobile phones do not support data encryption. Cybersecurity providers recommend that the data must be encrypted if it is necessary to share health information. You should protect the information on your computer hard drive or on the web through encryption.
Use a Firewall
A firewall can be used in the form of a software as a service or as a hardware device. Using a firewall network is the cost effective way to protect and secure your IT system against intrusions and threats from outside sources.
Install Anti-Virus Software
After implementation of EHR systems, it is important for you to install anti-virus software and keep up-to-date on a regular basis. One of the best practices is to protect your data and add an extra layer of security against phishing emails, known viruses and ransomware attacks.
Conduct Security Risk Assessments
Performing cyber security risk assessments on a regular basis is the best solution for healthcare providers to identify vulnerabilities that can weaken your IT system. We at MedicalIT.Services can develop and implement security strategies to meet the industry standards and cybersecurity frameworks including the Australian Digital Health Agency guidelines.
Hire Cybersecurity Services Provider
If you are facing cybersecurity threats and want to secure health data against cyber-attacks, look no further, MedicalIT.Services provide AI-Based Healthcare Cybersecurity Solutions with health check features to enhance your network security. Contact us to get a free one hour cyber security consultancy.
Topics Related To Healthcare Cybersecurity: