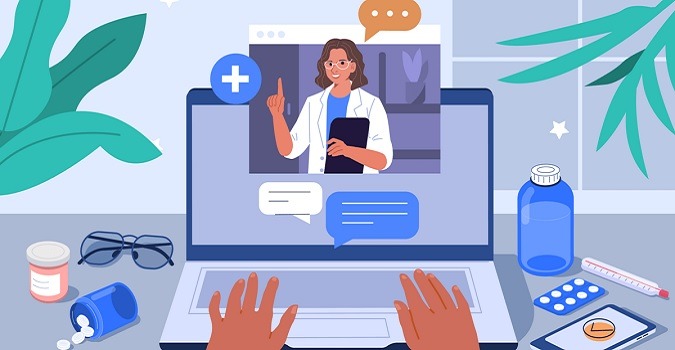 Emerging Telehealth Technology for Patients
Emerging Telehealth Technology in the healthcare industry is changing the patients' Lives they can now easily track information related to their condition. Many studies show that these technologies have a great impact on the health and economy.
Compared to patients who do not use telehealth applications, healthcare practices that used these technologies had better patient outcomes in order to regulate their health behaviors more effectively. They also had fewer hospital visits and lower medical costs.
What is Telehealth Technology?
Telehealth Technology is a secure and easy way to connect with a health professional. It is done via video conference over the internet. It helps to remove the stress of living well. It uses technology we use in our everyday lives to help us look after our health more easily.
Long distances to travel to get care, longer waiting times to see health specialists, leaving your family and friends – sometimes overnight – all add to the pressure when you're not well. Telehealth Technology doesn't replace face-to-face consultations. It works to support them and at the same time means less travel and less stress on your family. It's a real breakthrough for rural and remote healthcare.
What does it cost?
There is no cost from Western NSW Local Health District, however, you may be asked to give your permission to bulk bill Medicare.
If dialing in from home Telehealth will use some of your download internet capacity.
If your Doctor takes part, you will need to ask them if there is any cost to you.
What equipment do I require?
Access to a reliable internet connection
An email address
A suitable device with the camera, microphone, and speakers
A private comfortable area
If you do not have access to this equipment, you may also attend the consultation at participating the service provider.
Article courtesy https://wnswlhd.health.nsw.gov.au/