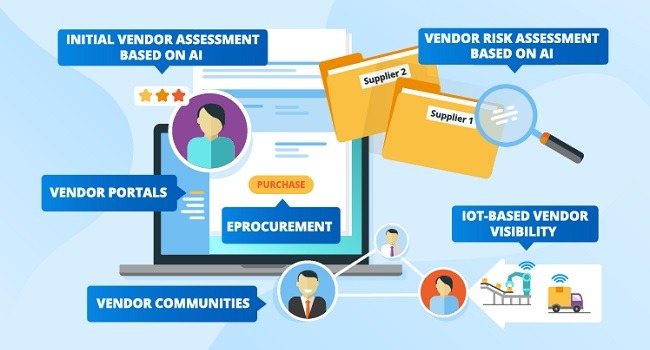 Healthcare IT Vendor Support That Meets Innovative Workforce Solutions
The healthcare industry is being confronted by innovative technologies, evolving cycles, and regulatory demands. Information Technology plays an important role in the healthcare sector by giving creative and advanced technology solutions and means to manage their business processes. Due to accelerated development in the Australian healthcare industry, the number of IT vendor support providers also expanded.
Hospitals and healthcare systems depend on so many vendors every day to provide quality assistance to achieve the best patient outcomes. These services can vary from IT, transportation, hospitality, security, transcription, patient care, laundry, medical, clinical, and so on. But maintaining all vendors at the same time is pretty challenging for healthcare practices, mainly due to the coronavirus pandemics. In this situation, Vendor Management System (VMS) can support Healthcare Organizations in managing and controlling the budget, delivering better patient care, and reducing potential risks.
Are you tired of working with countless staffing vendors? Unable to see the change of cost? Using several companies to fulfill work? Outsourcing vendor management to a reputable IT Support Provider will help healthcare practices to systematize processes and provide a central point of contact that can manage all these problems and resolve them expertly and efficiently.
Here are some exceptional advantages of vendor management that are listed below.
Decrease operational costs for more valuable results
Superior vendor management leads to an increased income cycle
Save effort and time with better IT vendor support
Records and performance control help
Make choosing staff easy
Now, let's find out how IT Vendor Support can achieve these goals by reducing operational costs and relieving administrative burdens.
What is Healthcare IT Vendor Support?
IT vendor support allows healthcare businesses to accomplish and maintain good associations with their contractors and suppliers. The actions done in the IT vendor management are to determine the appropriate software products for maintaining healthcare information systems.  The IT Vendor gives support services, including performance monitoring, software installation, fixing errors, and diagnosis issues.
How Healthcare IT Vendor Support Meets Innovative Workforce Solutions:
The following are some of the efficient ways in which Healthcare IT vendor support meets innovative workforce solutions:
Cloud-based IT vendors provide many benefits over vendors who still rely on the client-server model. For one, cloud solutions are usually cheaper at start-ups since they do not need costly hardware and installation costs.
Additionally, cloud-based vendors usually are more useful when it comes to keeping software up-to-date. The cloud enables them to make updates system-wide, so users are always using the most advanced versions. Client-server vendors can't provide upgrades as promptly and usually charge for them.
It is essential to stay unbiased in how much value IT support vendor can help maintain a health system deployment because every employee has various requirements. They often reach out to vendors for essential support, such as demos, educational materials, and data.
Modular design is one of the most influential and valuable trends in computing technology in modern years. It lets programmers build stand-alone modules that can be associated to give more functionality to a central system. Modular systems, including Quantum EHR, allow EHR functions to happen in stages for physician practices, rather than all at once. This enables you and your team to prepare core modules in stages, allowing employees to know the system before continuing complicated components.
Excellent Support Capabilities:
Even the most user-friendly EHRs take some time to get used to, so looking for a vendor that does not leave you after installation is essential. Any vendor should be able to create a timeline that explains roughly how long it will take to grow fully adapted to the new software. Then, they should assist, and guide you along the process from start to end.
The most reliable Healthcare IT Vendor can give an implementation specialist to your practice. The specialist grows the contact person during the implementation process, which builds a more special relationship between the vendor and your practice. Furthermore, a good vendor will also give demonstrations and webinars for self-training.
Live support is a helpful tool to have available when you have software-related issues. Don't overlook asking the vendor how long it typically takes to fix the technical problems.
Ready to Accept Feedback:
Vendors must also look upon physicians before and after implementation. With the feedback in hand, IT vendors should be using that data to enhance the digital health solution. This can give benefit the physician and the vendor.
Conclusion:
Throughout the buying process, you will notice that all vendors show themselves well to get approval. The key is comprehending what they want you to understand and get to the results that matter to your practice.
Also Read: