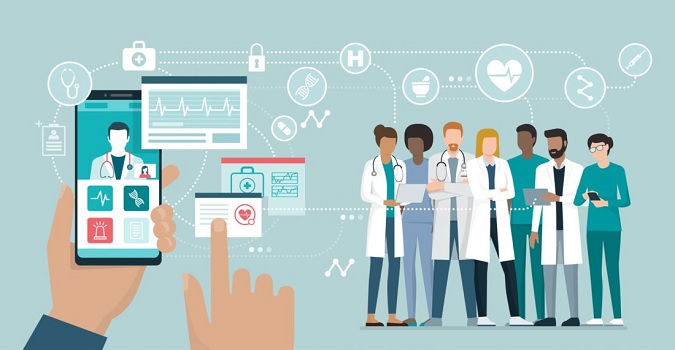 How To Protect Medical Devices from Malware Attacks
In the modern age, no business across all industries is safe from malware, not even the healthcare industry. It is right to state that ransomware not only puts healthcare operations' bottom line and reputation at stake but also human lives. The importance of cybersecurity in the healthcare industry has never been denied.
Healthcare has advanced technologically in treatment, care, and disease prevention, but it still has a long way to go when it comes to cybersecurity. Unfortunately, healthcare is a favored target of hackers because of its ingrained blindspots from its sophisticated devices and stored data like financials and patient information. Understanding to protect medical devices against malware attacks is becoming increasingly essential to operating a secure and compliant medical operation.
Reduce Security Risks on Internet-Connected Medical Devices
Medical device manufacturers and healthcare providers should consider taking steps to proactively mitigate and address security-related risks to data safety. Making robust cybersecurity for medical devices will help to ensure that machines run securely and data stays protected. Some recommended steps that should be taken:
Ensure that you are HIPAA compliant
Keep your medical devices safe by adopting HIPAA regulations. Healthcare organizations should protect themselves as well as sensitive data by adhering to HIPAA (Health Insurance Portability and Accountability Act of 1996) compliance rules. The HIPPA guidelines help to protect the confidentiality, traceability, and integrity of patients' PHI (personal health information). HIPAA regulations describe data protection by implementing:
Technical safeguards
Physical safeguards
Administrative safeguard
Medical device inventory management
Medical Device Manufacturers should implement rigorous testing standards before selling the devices to healthcare providers. Healthcare providers should ensure that, once devices are being utilized, they constantly monitor software updates and any other notifications provided by the manufacturer. Cybersecurity for medical devices is essential for efficiently running a hospital.
Access permissions and authorizations
After buying the devices, healthcare providers should restrict access. Only authorized persons can access the important data. It is also part of HIPPA regulation and helps in preventing unauthorized personal access.
Incorporate multiple levels of protection
To the extent feasible, device manufacturers and medical practitioners should use multiple levels of protection, such as software encryption for data and operations or two-factor authentication. In simple terms, medical staff may be required to use only safe networks using approved (and secured) devices.
Develop a backup and disaster recovery plan
Developing a backup and disaster recovery plan is essential to protect medical devices from ransomware. Healthcare organizations should determine and outline the response and remediation actions that will be taken if a malware attack happens. The disaster recovery actions may include risk mitigation and response strategies, and data backup helps recover important data after a disaster without stopping operations. A rigorous training and education plan can help to keep hospital employees focused on data security.
Conduct cybersecurity risk assessments
The Healthcare industry can't effectively implement security without knowing where your vulnerabilities lie or where/what dangers you encounter. Keeping medical devices safe against malware attacks may need more specialized security solutions that are generally available. The organization also has to take extra preventive measures with multi-layered security to protect the complete threat surface. The levels and types of cyber threats have also changed after COVID-19. This means hospitals must continually reassess their requirements and properly turn their security stance.
Outsource to the cybersecurity provider
Medical device manufacturers and healthcare providers should take assistance from cybersecurity experts in monitoring, planning, updating, or protecting medical devices from ransomware. At MedicalIT.Services, your organizations can streamline their daily operations without worrying about cyber threats. We specialize in providing data backup and disaster recovery solutions for the healthcare industry that comply with HIPPA and PCI DSS.
Related Article: