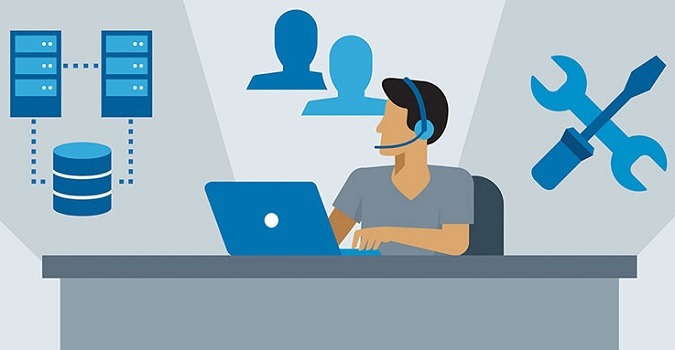 Importance of 24×7 IT Support Services for Healthcare Industry
In today's corporate world, there are many businesses and healthcare companies that understand the needs and significance of 24×7 IT support services. Also, the demand of IT support in the Australian healthcare sector has significantly increased especially during the Covid-19 Pandemic.
Information Technology is the most valuable resource in the fast-moving environment of the healthcare industry. Many practitioners are taking advantage of having an IT services provider who helps them to run their business operations 24/7 so they can focus on better patient care with peace of mind.
Whether you are opening a new medical practice or managing the existing clinic, you may need IT support to maintain the server system, data backup, resolve software errors, and other issues. In this blog, we will discuss the role of a reliable Medical IT Company and why your practice need 24×7 IT support.
Why 24/7 IT support services are needed?
Many hospitals are finding it difficult to get quicker and more professional IT support without needing them to spend a big portion of their budget.
An onshore 24/7/365 help desk support by a reliable IT services provider can let you reduce the costs by 20-30%. First-rate medical IT companies have expert and experienced technicians who will provide you with services with these benefits:
Dedicated on-site and remote support
Compliant to ITIL standards
Instant reporting metrics
Satisfied patients
24×7 helpdesk services
Desktop / Server support
User portal service
Enhances Productivity
For greater patient outcomes and return on investment, healthcare organizations need to optimize their IT systems that help to enhance performance.
An experienced IT support provider will find those vulnerabilities that are hurting your business operations. From designing security policies to crafting IT disaster recovery plans, and onsite data backup to maintaining an in-house network system – all can be performed by a Medical IT Company that understands the technical requirements and solve complex issues on the spot.
Also, professional IT consultants can train your medical staff to improve the continuity of patient care with the help of using advanced technology solutions that will give your practice a great ROI.
24×7 IT Support services also involve cloud hosting, remote monitoring, and IT systems solutions. Your service provider will plan and install your complete IT infrastructure, and provide remote hosting, network support, server support, desktop support, and cloud-based data backup support.
These services will make sure that your patient's data is secure which will increase patient satisfaction. Also, your staff will get a quick response whenever they need assistance onsite, thereby decreasing system downtime.
Your competitors are using medical software and applications to improve their patient care and overall efficiency. Just purchasing medical software and installing them is not enough to win the game.
A professional IT expert can provide software support services as part of their duties. From prescribing the best medical software to installation and configuration, creating a dashboard and user management to password security, so you can perform your daily operational tasks without any interruption.
Also, IT support providers will train your staff as well as maintain data storage, resolve complex errors and provide support for the medical software.
IT Outsourcing As Per Your Practice Needs
Commonly, 24×7 IT support services involve full-time or partial outsourcing. You can outsource IT, support provider, as an in-house manager, or contract with the company on-call basis. Following are the sub-categories which you can select:
IT Division Supervision
IT Setup Management
Infrastructure Monitoring and Response
24 x 7 x 365 Helpdesk
Computer Errors Troubleshooting
Network Maintenance
Legacy Systems Support
You can opt for separate services like IT systems and networks, a helpdesk, a custom-built CIO, or full IT section operations. The services will include onsite support and remote support from their service center.
End Note
An emergency can occur at any time of the day or even during holidays in any business, but in the healthcare sector, 24/7 IT support is more crucial than in any industry. If you are a part of the healthcare industry and looking for high-end IT support for your busy clinic, then contact our help desk which is working round the clock and providing 24×7 IT support services.
Our IT expert will keep an on eye and monitor your software management systems 24/7 and find out issues before they cause a problem. After detecting any threat, we will inform you in real time and solve that issue as soon as possible.
Also Read: