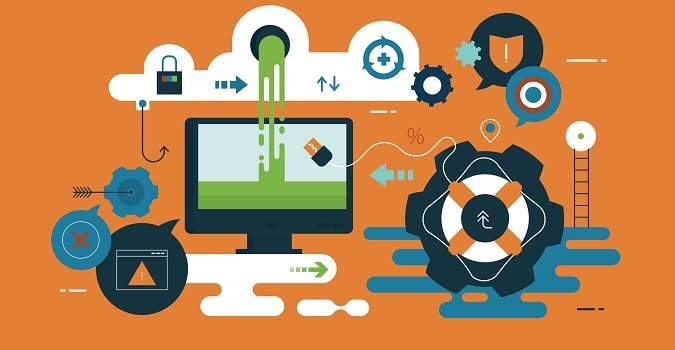 Why IT disaster recovery plan is crucial for healthcare organizations?
Everything You Need to Know About IT Disaster Recovery Plan
IT disaster recovery plan is more important for healthcare organizations than for other businesses. Healthcare centers are the second-favorite target of hackers after the government organizations.
There are two major reasons for this. The first one is healthcare sector is among the rapidly growing fields globally. The second one is hospitals and medical centers possess a storehouse of business and personal data.
An IT disaster in the healthcare sector doesn't only mean lost profit but it can mean life and death matters for the patients. If you are starting a new medical practice in Australia, then you need a robust IT disaster recovery plan to protect your healthcare practice in the future.
Many medical centers opt for IT disaster recovery services from an IT service provider to make the process hassle-free for them. Here are some reasons why an IT disaster recovery plan is crucial for healthcare organizations.
Automate Your Healthcare System's Data Backup and Disaster Recovery
Healthcare data breaches are on a rise in Australia. But data backup and recovering medical IT systems can break your bank. With cloud backup, your data is stored safely outside the premises of your hospital without you spending a fortune on the construction and maintenance of an offsite location. Managed Cloud Services can decrease the upfront capital expenses, offer the fastest backup time with the lowest possible cost, encryption, and least downtime.
An Industry-leading cloud solution provider can automate the testing and verification of each backup for recoverability and users can handle all stored data from one control panel and automate it as per the RPO and RTO needs.
Simple and Inexpensive Disaster Recovery as a Service
There are many managed IT services providers that offer disaster recovery as a service (DRaaS) and it can be very useful to create and test healthcare IT disaster recovery plans, retrieve whole data centers, assure regulatory compliance for data recovery, Cloud Disaster Recovery expansion of technicians, etc.
A good DRaaS will aid your hospital in business continuity management with cutting-edge, picture-based VM replication and efficient disaster recovery for both VMware and Microsoft Hypervisors.
Here are some of the benefits of DRaaS:
Easily installed
Fastest data recovery
Safe transference and management of information
Cost-efficient
Ease in recollecting data
Tailored RTOs/RPOs
Secure Your Office 365 Data with Backup
You must have a plan that if a disaster occurs, how will you restore your office 365 data. Your IT disaster recovery plan should include an office 365 data backup solution that will enable you to rapidly reduce downtime and prevent huge losses of data.
Microsoft Office 365 possesses various useful features but unfortunately, it doesn't offer an extensive backup of data. You need a trustworthy office 365 backup solution having these qualities:
Restore every tiny bit of your data including emails, Microsoft SharePoint data, Microsoft one drive documents, libraries, and lists.
Allows you to find instantly and recover completely all individual items present in a secured and archived copy of your Office 365 data.
Enables you to recover directly and flexibly all your office 365 documents
Compliant with the Australian government's rules and regulations with the effective discovery of office 365 backup archives.
Data Replication with IT Disaster Recovery Plan
An Important part of nearly every IT disaster recovery plan is the data replication solution. Data backups occasionally are not enough for disaster recovery purposes.
You require to backup data continually to another location; you can replicate data to:
A backup device within your medical center's premises
An onsite secondary operational device
A remote backup unit or cloud backup system with increased potential, including an interruption or extra charges to recover data
An extra device in an off-site data center or cloud system with less potential, allowing instant access to data
Summary
A simple data backup is not enough to prepare your organization against disasters. As employees need access to running IT infrastructure to work efficiently and in modern times, workers might have to stop working completely if IT infrastructure suffers from a crisis. So that's why healthcare practices need to have an IT disaster recovery plan so that your business operations keep running and functioning even if a disaster occurs.
If you are still confused so don't hesitate to contact and schedule a free IT consultation to find the vulnerabilities in your healthcare IT disaster recovery plan and how you can make changes.
Also Read: