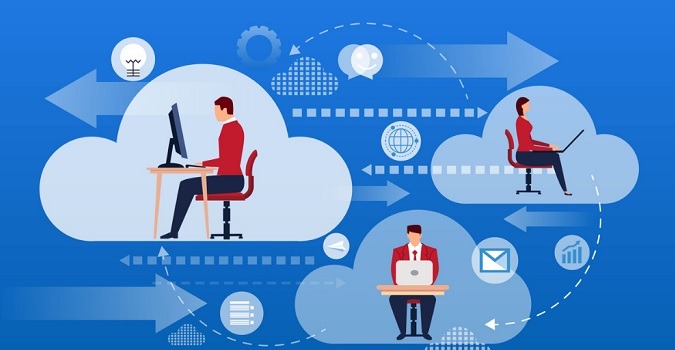 loT and the Cloud: An Exciting and Challenging Combination
Each IoT device is conceivably associated with the cloud and each association with the cloud raises one more security weakness.
As you grow new IoT resources and move to the cloud, your security procedures for both should be synced with each other. At the point when an IoT device is undermined, your public and private cloud are in danger and this can in the end influence your core organization system and even your clients. You will be risking your own companies information and clients data too. If there are so many problems with IoT and Cloud then why we are using them? The answer is the really interesting world is changing and so our needs IoT devices and cloud are making our lives so much easier when there was a time, we use to open our laptops to connect with internet than watch something over it but nowadays we have smart television in which we simply connect it to the internet and do whatever we want to.  Here is one more interesting fact you can secure it by yourself by using these factors:
Robust vulnerability management
Monitoring your IoT devices guarantees they can be updated to date security patches, ensures whether they are properly segmented and detached, and protects your device using effective proximity controls that can offer defence in the case of an attack By applying proper controls, security teams can relieve hazards presented by those devices that are not updated. Proximate devices, including firewall and IPS frameworks, ought to ensure checking the data travelling between IoT devices and the cloud. Moreover, behavioural based identification can be used to recognize traffic disparities.
Encryption
Encryption can give you great advantages it will keep your data confidential and maintain the integrity of data. Data encryption is a security method where information is encoded and can only be accessed or decrypted by a user with the correct encryption key. Cloud storage providers encrypt data and pass encryption keys to the users. These keys are used to safely decrypt data when needed.
Integration and automation
Make policies that administer security tools and the collection of security, events information needs to exist within a similar administration platform This will ensure event correlation, consistent functionalities, reliable configuration delivery and the orchestration and enforcement of policies all through a single pane of glass.
Security plus performance
Security platforms must be consistently reliable, no matter the environment in which they are deployed.
Regardless of whether they are deployed as a virtual instance or a physical appliance, they must be able to process large amounts of data without slowing down the collection and processing of critical data.
Also Read: