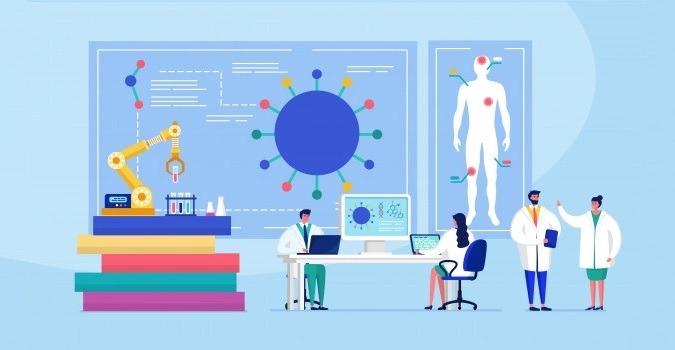 IT Solutions In Medical Centres During COVID-19
Technology is playing a vital role in the health of all Australians in COVID-19. From managing health information digitally, to managing healthcare centre,
manage IT solutions
provide a big relief to the healthcare centre.  In the time of the global pandemic, IT solutions are helping doctors and patients in regional, rural and remote areas by providing them easy access to their health records and easy connectivity between doctors and patients. Wireless and broadband internet connection makes it easier for doctors to have video appointments with patients who can't travel to hospitals for an appointment with specialists. The advancement of technology in the medical industry is helping Australia to grow healthy and safe. Most of the healthcare centres have shifted their records on
My Health Records
which is providing great benefits to patients as well as to doctors.
As of April 2020:
there are more than 22.75 million My Health Records
around 91% of pharmacies, 92% of general practitioners and 94% of hospital beds are now registered on the My Health Record System
My Health Record contains over 65 million clinical documents, over 128 million medicine documents and over 304,000 documents provided by record-holders themselves
With the COVID-19 outbreak, doctors first priority is to provide excellent and secure healthcare services to their patients which means they need to make everything touch-free in order to protect everyone from viruses. Cloud computing playing a vital role in this situation, it is secure, fast and cost-effective.
Cloud computing is providing a unique set of benefits that are beneficial for the healthcare industry such as:
Management of servers
Cost-effective
Fast speed
Security and protection
Scalability
Ability to update
Allowing easier collaborations
Article courtesy
www.digitalhealth.gov.au/
We are experienced in providing
customized IT solutions
for healthcare practices in Australia. We are committed to help every medical services provider and solve today's IT challenges through our unique approach, strategic leadership, and customer support.