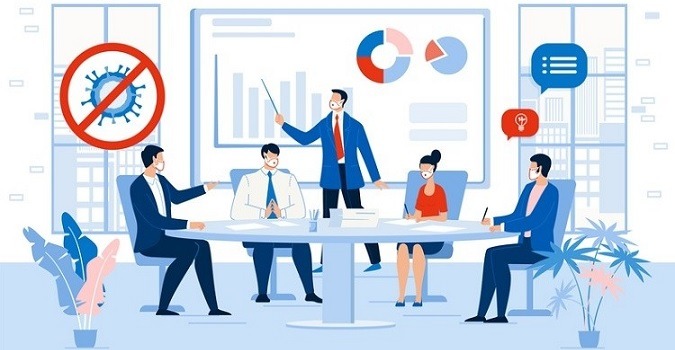 COVID-19 and Digital Health Solutions
Indeed, the COVID-19 pandemic has occurred in a massive technological advancement era in the medical industry. Digital tools can effectively support health care centers during this pandemic by providing immediate information to the healthcare professionals where needed, tracking transmission in real-time, creating virtual venues for meetings or day-to-day operations, and providing telemedicine visits for patients. Governments worldwide are responding to this public health emergency with surveillance tools designed to identify and track people who may be infectious. These measures are really becoming beneficial for people so they cannot get infected by this deadly virus. The COVID-19 pandemic is providing a starting point to discuss how digital health solutions can be used. People all around the world are shifting towards digital technologies in order to protect themselves. Medical centers are installing infrared thermal temperature cameras to their doors so they can keep track of the patient's temperature and protects other people to get infected. Fever is the main symptom of coronavirus. Health care centers are using strategies that follow Remote Patient Monitoring Systems and telemedicine which allow patients to receive medical care at home. Telemedicine not only supports secured care for COVID-19 patients but also allows routine primary care and electronic prescriptions. In this way, health care professionals provide complete medical care to the COVID-19 patient without getting affected by this virus.
MedicalIT.Services
 provide
Customized IT Solutions
to your Medical center, our team is experienced and talented enough to understand your needs. We are standing beside you in this difficult time. Our solutions are highly efficient and affordable. Contact us for further information.
Article courtesy JMIR Publications