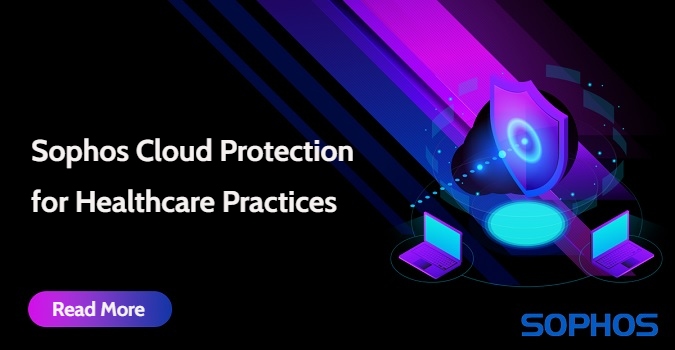 Sophos Cloud Protection for Healthcare Practices
The healthcare industry in Australia is increasingly tempting to cyber attackers, as it carries citizens' data worth billions of dollars in the form of intellectual property, R&D, and patient and clinical trial information. Sophos Cloud Security addresses the significant cybersecurity challenges emerging from this sector's dependence on third-party suppliers, IT/OT convergence, hybrid and multi-vendor clouds, and more.
Healthcare providers in Australia are embracing new technologies such as network-connected medical devices, remote patient monitoring, telehealth, and medical applications like image archiving and communication systems (PACS). Simultaneously, healthcare providers in Sydney are outsourcing their operations to IT service providers and adopting growing IT trends, including taking managed cloud services, machine learning and artificial intelligence (AI), and mobility to enable better patient care and enhance access to patient data. As they do so, cyber attackers are deploying increasingly cultivated invasion techniques to acquire access to sensitive patient and healthcare data, far more helpful on the dark web than any other type of information.
What Is Sophos Cloud Protection?
Sophos's Cloud Data Security identifies significant cyber threats that help to protect medical practices from downtime and enable them to provide specialized patient care services. Sophos comprises robust endpoint protection capacities that deliver state-of-the-art data security for healthcare providers in Melbourne to ensure best-uninterrupted patient care, secure patient data and run medical operations without disruption, and adhere to increasingly rigid industry regulations of Australia.
SOPHOS Helps Healthcare Organisations To Combat Cybersecurity Threats
Sophos cloud workload protection prevents cyberattacks with cross-product data sharing and zero-touch response. It enables healthcare organisations in Australia to run operations without disruption.
Endpoint, network, mobile, Wi-Fi, email, and encryption products all share
Information in real-time and respond automatically to incidents
Isolate infected endpoints, blocking lateral movement
Restrict Wi-Fi for non-compliant mobile devices
Block outbound mail and scan endpoints on detection of compromised mailboxes
Revoke, shred, and re-issue encryption keys if a threat is detected
Identify all apps on the network
Protect a Wide Range Of Endpoint Attacks
Best-performing malware detection engine with deep learning-based AI and EDR
Protects even when the host is offline
App Visibility And Control
Visibility and granular control over thousands of applications allow you to build custom policies based on category, risk, technology, and more.
Synchronized App Control identifies all applications – known, unknown, unidentified, or generic – allowing you to prioritize the ones you want and block the ones you don't
User Identity
User identity powers all firewall policies and reporting, offering next-gen controls over apps, web surfing, bandwidth quotas, and other network resources
SOPHOS Cloud Security Solutions Strengthening Medical Practices
Protect Medical Practices Network
Sophos XG Firewall provides complete protection for all the advanced networking, protection, user, and app controls you need to keep your hospital network secure and compliant. It prevents ransomware, bots, worms, hacks, breaches, and advanced persistent threats (APTs).
Safeguard Healthcare Endpoints
Healthcare endpoints, including MRI scanners, patient monitors, and other medical devices, are the life-saving resources yet most vulnerable to cyberattacks. Sophos provides robust cyberattack detection and prevention. It exploits protection with endpoint detection and response (EDR) features.
Protect Mobile Devices
The use of mobile devices helps the healthcare industry to improve patient experience and quality care. Sophos Mobile device protection helps to secure sensitive patient data on mobile devices and stays safe and separated from personal data.
Protect Data Centers
Medical practices use modern digital technology, with X-rays and MRI machines, to generate a vast amount of high-fidelity imaging and diagnostic data. Sophos Intercept X for Server protects server environments – in the cloud, on-premises, or hybrid environments. It prevents malware threats and destructive exploit techniques.
Protection for Remote Clinics
Australia's healthcare industry surpasses the geographic barriers, with telemedicine and remote healthcare becoming a much-needed practice today. Sophos provides complete network protection for remote clinics. It enables medical practitioners to provide the best medical care to their patients globally. Sophos helps you securely access patient healthcare data by authenticating users for access to specific devices, files, and folders with user- and group-specific keys.
Support Compliance with HIPAA Regulations
According to the HIPAA rules, medical practices must have security measures to ensure compliance. Sophos solutions provide adequate resources and tools to address security requirements as part of the HIPAA compliance program.
Take A Step to Protect Your Data
As cyberattacks grow in Australia, it is essential to adopt robust technologies to keep running a medical practice smoothly. Sophos cloud protection makes it feasible to improve data protection as your business grows. Whether you are looking for device encryption, mobile security, email security, and endpoint detection and response (EDR), Sophos data protection will fulfill all your needs. If you still need clarification on what to choose, get straight to Medical.IT Services, our experts are available 24/7 for your assistance.
Related Articles: