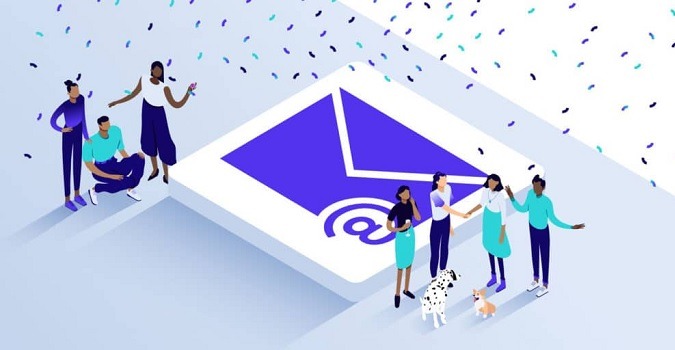 Why Medical Centre Should Not Use Public Domain Email Addresses?
Many of us assume that the biggest Email Address Service providers like yahoo, Gmail, Hotmail, etc are safer to use but if we think about the security of these email service providers, almost all of them got hacked several times.
Yahoo! Became a victim of the largest data breach on record. User data were revealed and hacked during the second half of 2016. The same kind of data breach also occurred in late 2014, and over 500 million Yahoo! User accounts were attacked.
How Public Domain Email Addresses are Dangerous for your Medical Centre?
Increased Risk of Hacking.
If your account is hacked, you might be unaware of it.
Public Domain Email Addresses look spam.
Practitioners often communicate via email; important data can be leaked without your knowledge.
Lack of Customer Service
Great Risk of phishing attack
Importance of Company Domain Email Addresses:
1. Less Risk of Cyber Attacks
Medical centers with domain email addresses are less likely to be affected by cyber-attacks because domain emails are closely monitored and managed. Sending Emails to patients with their information e.g., a report with their name and other information is written on it, is a great responsibility. It is important to make sure all the precautionary measures to avoid any harm to a patient's information or your own Medical Centre's reputation.
2. Full Control
Free publicly available domain email service providers have Billions of users, you don't have full control over your email address if something goes wrong. Whereas, if you have your domain email address, you know how to handle the situation.
3. More Options for Email
Your email address can be customized according to your current need. You can control spam, promotions, high-risk emails using filters. You have full control over various tools.
4. Great Customer Service
If there is something wrong with your email, can you directly call Gmail, or yahoo's customer service station and communicate with the representative? You can do it if you buy a domain name from a company for yourself. They are responsible for providing you with customer service 24/7.
5. Looks More Professional
An email with domain names looks more professional. Patients trust more if they receive an email from an authentic email address with their domain name in it. Suppose if a patient receives an email from a Gmail account to provide some confidential information would he trust that email or an email received from an Email Address with a domain name in it?
Also Read: