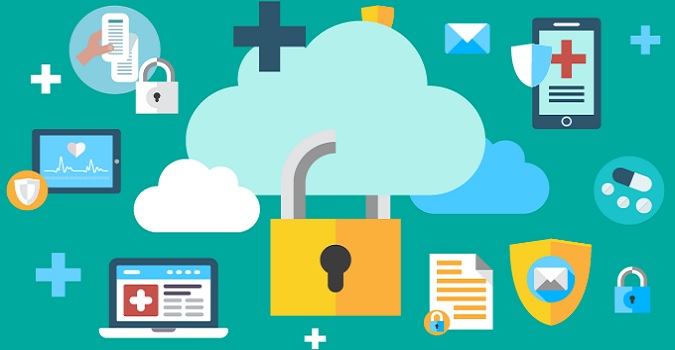 Cloud Security for Healthcare Sector: All You Need to Know
The usage of cloud computing in the healthcare industry has increased a lot by far. During COVID-19, the complete healthcare system turned on cloud computing applications. Along with health practitioners, every hospital has reaped the advantages of IT infrastructures. Cloud security solutions include high privacy, decreased expenses, and adequate patient care through remote processes and cooperation. The implementation of cloud computing in the healthcare sector fetched new ways to improve the functionality of IT systems. Let's describe how cloud computing will play its part in shaping the future of the healthcare industry!
Strengthening healthcare cloud security
The healthcare industry has always been vulnerable when it comes to cyber security. Medical data are a favored accolade for cyber-attackers peeking to get a rapid profit on the dark web or launch more targeted attacks.
Despite the cyber challenges, the healthcare industry in Australia still needs to continue to make and grow its digital capacities, particularly when it comes to the cloud. While medical practitioners could not work remotely for the same period as many other industries, the flexibility of the cloud was a significant advantage over the last year and will be increasingly essential in the years to come. By adopting the following practices, the healthcare industry can continue its cloud migration without putting its infrastructure and patients at risk.
Managing cloud complexity
Beware third-party threats
Compliance does not always mean security
Determining security priorities
Carrying out action to reduce risk
What is healthcare cloud security?
Cloud security services for healthcare include remote servers available over the internet and holding, managing, analyzing, and using healthcare-related data. This means greater technological advancement than placing up on-site centers or hosting on personal computers. In recent past years, the Covid-19 crisis and current global realities are majorly responsible for the augmented adoption of healthcare cloud solutions.
Cloud security is the complete solution of technology, protocols, and best practices that protect healthcare cloud computing environments, applications running in the cloud, and data saved in the cloud. Protecting cloud services starts with understanding what exactly is being secured, as well as, the system aspects that must be managed. Healthcare organizations should choose a security-conscious cloud security services provider and must focus mostly on proper service configuration and safe use habits.
Top 3 cloud security challenges in the healthcare industry
The cloud computing challenges in healthcare are numerous and assorted. One of the biggest challenges is the fact that medical data is usually sensitive and confidential. This means that extra protection must be taken to ensure that data is stored securely and that only authorized persons can access it. Another challenge is that medical data is often complex and needs special software to manage it. This can make it hard to transfer data to and from the cloud. Furthermore, the cost of cloud computing can be a big challenge for the healthcare industry, as they must carefully consider the advantages against the costs.
1) Managing cloud complexity
There is the continued development of cloud technology in healthcare, posing a high degree of risk. Some of the cloud security in healthcare key challenges are:
Dealing with the cloud's complexity: Various cloud environment types exist, each of which can provide rise to a host of security challenges. Integrating a company's heritage infrastructure with modern cloud solutions can make voids exposed to digital risks including hacking.
Compliance: The global healthcare sector is indeed subject to strict regulations. However, compliance with these regulations does not essentially decipher into security. Hospitals must ensure that their security abilities keep pace with their evolving IT infrastructure.
Third-party challenges: Another challenge is third-party because hospitals depend on a wide network of third-party service providers, tools, software, etc., and while being on the cloud has been eminent for access, it has augmented the element of risk connected as well.
2) Identifying security priorities
One of the most that can't be forgotten is that every cloud service type requires a unique set of measures to obtain the desired security levels. Healthcare industries should need to figure out which healthcare cloud provider or what service works best.
3) Taking action to reduce risk
However, not all healthcare organizations are prepared for the associated cloud security risk. To reduce risks, you should develop a robust cloud cybersecurity plan.
 Use multi-factor authentication
Execute data access governance
Execute data discovery and type
Enable user behavior analytics
Establish data remediation workflows
Execute data loss prevention (DLP)
Outsource breach detection
Specify baseline configurations and auditing
Continuous monitoring to notice suspicious changes
Access data and regularly review all user's activity
How Managed Cloud Services Accelerate Healthcare Innovation
There is no doubt that in the few years' cloud technology in healthcare will take over the industry because of multiple advantages. Cloud computing in healthcare acts as a single source of information for all healthcare facilities and helps them to save EMR records, pathology results, previous medical history, CT scans, and prescribed medicines. As medical information is readily available, it becomes easy for medical practitioners to deliver outstanding healthcare services promptly. Healthcare security is going to remain a challenge for those who are not taking it seriously.
Do you need help with cloud computing?
If you are looking for effective managed cloud services for your healthcare organization, stop here. MedicalIT.Services assist you to move, raise, and update workloads to the cloud. Leverage the power of data and develop a more efficient system with our experts.
Related Articles: