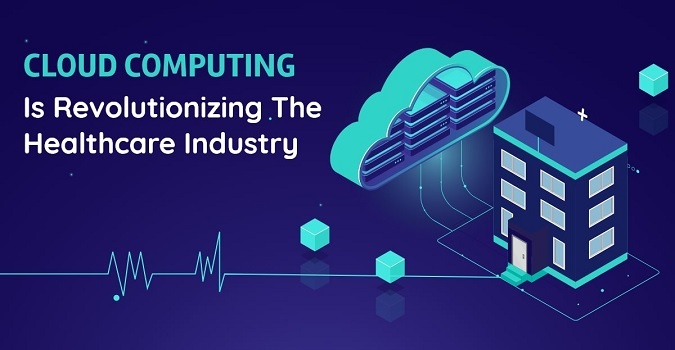 Transformation of Cloud Computing in Healthcare Industry
Given the advantages of cloud computing in healthcare, it is no surprise why more & more healthcare facilities would be curious in adopting these services. Healthcare is an important sector, and healthcare cloud computing has been transformed. Cloud-based solutions have made healthcare processes more streamlined and convenient. With more automated engagement, digitally empowered patients, and data in the medical practice, the sector is equipped with a robust technological support structure. Innovation, digitalization, networking & accessibility have worked together to change the look of the healthcare industry.
The source of healthcare cloud computing has proven useful to both practitioners and patients. For healthcare, cloud computing has helped reduce operational expenses while allowing providers to provide more personalized care. On the other hand, patients get instant access to healthcare services, even if they live in remote areas. The main transformational changes are:
Easy Collaboration
Evolved Analytics & Insights
Democratized Medical Data
What is Cloud Computing in Healthcare?
Cloud computing in healthcare includes remote servers available over the internet and holding, managing, analyzing, and using healthcare-related data. This means greater technological advancement than placing up on-site centers or hosting on personal computers. In recent times, the Covid-19 crisis and current global realities are majorly responsible for the augmented adoption of healthcare cloud computing.
The connected, available, and shared environment for both patients & healthcare providers has led to remarkable growth in cloud computing for healthcare. Immaculate & constant data storage and the ease of scaling up or down count to the gains that cloud computing in healthcare brings.
Given the present scenario when social distancing is still the norm, remote access to healthcare has become important, and Online consultation has become a practice.
A cloud solution for healthcare also brings lower costs, more useful decision-making, and efficient forecasting. It unifies hospitals, insurance companies, research centers, and patients.
Types of Cloud Computing in the Healthcare Industry
There are two types of cloud computing in healthcare:
Software or Distribution aspect – SaaS, IaaS, PaaS
SaaS signifies that the cloud service provider provides the IT infrastructure, and deployment of applications and operating systems is the client's duty. SaaS vows ready-to-use, cloud-based software like Clinical Information Systems (CIS). When embracing SaaS, healthcare organizations would get access to cloud-based software managed by third-party cloud providers.
As a cloud solution for healthcare, SaaS offers on-demand cloud hosting services for healthcare such that the hospitals get ready & fast access to all medical data. For EHRs (electronic health records systems), HIE (health information exchange and other medical practice management systems, SaaS is the best.
Infrastructure as a Service (IaaS)
In IaaS, the cloud service provider provides the IT infrastructure and the operating system (OS), but the customer deploys the applications. The "customer" here denotes the healthcare organizations, and they install all customization on the available infrastructure and the operating system & data structure.
Platform as a Service (PaaS)
PaaS delivers maximum control over the cloud environment. Healthcare organizations can make custom healthcare applications and don't worry about the back-end infrastructure's setup or maintenance.
Owner Aspect:
Private – only one organization can use technology.
Public – utilized by the general public.
Community – one group with common goals.
Hybrid – merging different options of access to cloud healthcare
Benefits of Cloud Computing in Healthcare
Whatever people doubt about specific problems with the cloud, the reality is that the numerous benefits of cloud storage are hard to skip. Adoption, therefore, is on the boost. Cloud storage benefits n healthcare have been almost a revolutionary decision for clinics of all sizes. Cloud computing for healthcare obtains the following advantages:
Centralized Data Storage and Management
Cloud Storage is limitless. All data gets stored in virtual spaces, and data on a subject can be made available at any time. Medical staff can access important data from a private database. Cloud computing in the healthcare industry has hastened the evolution process of the healthcare sector.
With everything on the cloud, all data entry and storage tasks become short time-consuming, more specific, and more organized. Clinics save space and the chances of human error are also reduced. Only Authorized staff can log into the cloud database, recover information, add new information, and delete data from virtual space without damaging anything.
Extensive Research and Insights
Cloud solutions for healthcare have directed to tremendous improvement. Cloud computing makes a high level of information accessible at your fingertips, and medical staff can expedite all appointment procedures & methods.
Remote Cooperation & Patient Care
Healthcare specialists now find it more comfortable to communicate globally and cooperate whenever necessary. Recovering information about the patient's medical history has become more manageable, and collaboration has become possible & constant. With cloud computing in healthcare, operations become more timely, efficient, and cost-efficient when data gets shared across huge distances.
In uncertain times like earthquakes or Covid-19, cloud computing in healthcare makes it easier to utilize the cloud for all administrative work, medical advice, communication on-site, and coordination between health team members and leads to efficient & time-saving actions.
An important point of healthcare cloud computing is accessibility from anywhere, anytime. For medical groups, communication & collaboration is possible from different locations; for patients, information is available in their cultivated hands-on devices that are easy to operate. There is a field of Mobile Applications that link the patient to healthcare facilities. The hospital, a mobile staff operator, and a remote patient can now easily connect.
Healthcare organizations usually have to deliver increased costs for inaugurating and maintaining server capabilities. Cloud computing helps cut the overhead expenses of keeping files, paperwork, computers, or IT staff. Third-party cloud service providers take care of all this for the medical organization.
It is legally required that all cloud services for healthcare stick to the Health Insurance Portability and Accountability Act (HIPAA). Cloud computing in healthcare promotes the maximum level of security & privacy through its systems. It shields data from loss as well as loss through natural disasters.
Healthcare cloud computing enables hospitals to scale their operations up or down according to industry conditions or season demands. A healthcare organization will eventually develop in terms of patient flow, staff, and infrastructure – cloud computing makes it more manageable for the clinics to up or down as the demands.
Find The Best Cloud Computing Solutions for Healthcare
Cloud services for healthcare have become an essential component of the healthcare industry today. By delivering advanced options for security, cost savings, and automation, cloud infrastructure allows for technological exploration and innovation. If convenience, affordability, and security are your top priorities, then working with managed cloud services is a smart decision. So, if you are looking for cloud services, then please contact us today to enhance the productivity of your healthcare practice through our one-hour free IT consulting with 24×7 technical support.
Related Articles: