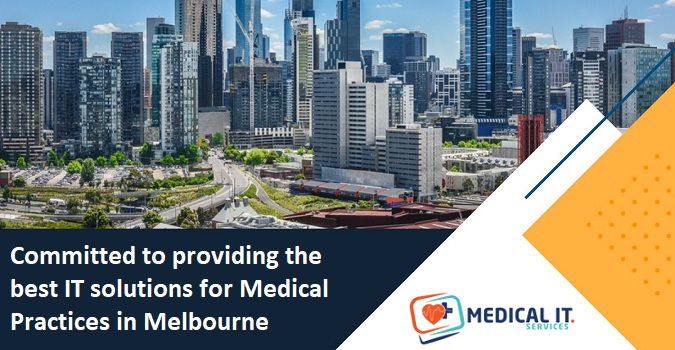 MedicalIT.Services Established New Office in Melbourne Victoria
Australia's leading IT service provider has opened its new facility in Victoria, Melbourne. After participating in General Practice Conference & Exhibition (GPCE) 2022, MedicalIT.Services have started its operations in Melbourne and working closely with dental clinics, specialist clinics, general practitioners, and other healthcare services providers.
MedicalIT.Services newly opened Melbourne office is supporting nationwide Healthcare organizations in running operations without interruption. The new doors are open for hospitals, clinics, and medical practices to get complete data security services. Our approach is to provide you with best-in-class Medical IT Support in Melbourne that will cover all the needs of your healthcare practice. Our certified IT experts always ensure that your systems are updated and medical devices are running efficiently while enabling you to focus on core operations. We can help you to achieve optimal performance with our innovative IT solutions.
About MedicalIT.Services
With the experience of over a decade, we have been delivering robust IT solutions for healthcare organizations in Sydney. The new office has been established to provide a comprehensive suite of Medical IT Solutions followed by HIPAA compliance and regulations. Our managed services are specially designed to build and maintain a high-performance IT environment for your medical practice in Melbourne. Since 2012, we are working in all medical sectors including Aged Care, Allied Health, Dental Practices, Corporate Health, General Practice, and Specialist Clinics.
A Complete Range of Medical IT Services in Melbourne
We are a one-stop shop for your medical practice IT needs. Our team of IT experts is proficient in building and maintaining the entire network system by delivering fully managed IT services for healthcare businesses in Melbourne.
IT Consulting Services
Get the best-in-class IT consulting services for vendor support, disaster recovery, internet connection, telephony system, and software support. Our IT Consultants will identify the pain points and help you in solving those issues. We can assist you to choose the best IT solution that will help to enhance productivity, increase staff capacity, and quality of patient care and practices.
Microsoft 365 Support
Organize your day-to-day business operations and enhance the productivity of your staff with our Microsoft 365 Support. With a proven track record of providing Office 365 support and services in Melbourne, we provide custom-tailored solutions including implementation, user management, and migration services.
Managed Cloud Services
Migrate your important data to the cloud without any complexities. We have the best solution for you. Our managed cloud services cover email, server application hosting, hybrid & private cloud, data backup, and migration solutions. Increase the productivity of your medical organization with our innovative Medical IT solutions in Melbourne.
Cybersecurity Solutions
Our fully managed cybersecurity solution for medical practices helps to achieve robust security and stability by preventing threats that can lead to ransomware attacks, hospital personal data breaches, and other troubles that put the medical practice at risk.
Backup and Disaster Recovery
We help medical organizations in Melbourne to prepare, plan, and protect data along with the right solution for disaster recovery that could save the organization. Our Cloud Backup and Disaster Recovery Services provide complete data protection to save your practice from destruction downtime and data loss.
Medical Software Support
The use of software in the healthcare industry is helpful to provide quality patient care. We provide complete medical software support to streamline day-to-day business operations. Our software engineers are experts in setup, installing, configuring, and troubleshooting the most demanding medical practice management software programs including Genie, Medical Director, Best Practice, Shexie, Bluechip, and other less-known healthcare software as well.
Additional Benefits:
Our cost-effective IT solutions enable healthcare providers to deliver the best patient care. Find out the reasons why leading healthcare firms in Melbourne are partnering with us to take care of their IT department.
Accreditation Assistance
We understand the accreditation process better and the increasing Information Technology (IT) role in General Practice. MedicalIT.Services can assist you better with the entire accreditation process.
Enhanced Security
We adopt robust security measures to protect your IT systems and medical devices from cyber-attacks. Our advanced security solutions are specially designed to reduce security risk, rapid disaster recovery, and reliable network maintenance.
24/7 Helpdesk Support
We provide 24/7/365 Helpdesk Support to ensure the business continuity of healthcare organizations in Melbourne. We employ state-of-the-art remote monitoring and maintenance solutions to keep your core operations running properly.
Where We Are Located in Melbourne?
The new office address is Suit 470 St Kilda Road Melbourne VIC 3004, Australia. A purpose-built IT hub was established to enable healthcare practices completely outsource their IT operations and help them to provide quality patient care without worrying about IT-related problems.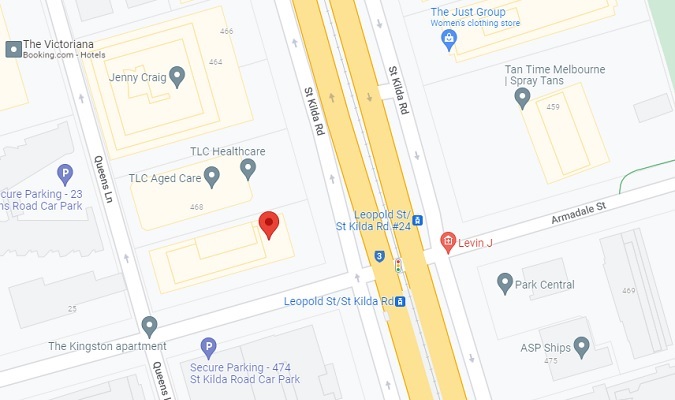 Our Serving Areas in Melbourne Victoria
Bendigo
Geelong
Torquay
Traralgon
Participant in GPCE 2022
MedicalIT.Services were a part of GPCE Melbourne 2022, in this event, we shared our experience and expertise with healthcare professionals. If you missed out on Melbourne's flagship event so no need to worry, you can consult with our expert anytime. We provide the most reliable IT solutions for medical practices.
Get The Most Out of Medical IT Support Melbourne
If you are looking for a cost-effective IT solution for your healthcare business in Victoria, MedicalIT.Services have got you covered. Reach out to us through email at sales@medicalit.services, live chat, or call us at 03 80808014.
Related Articles: