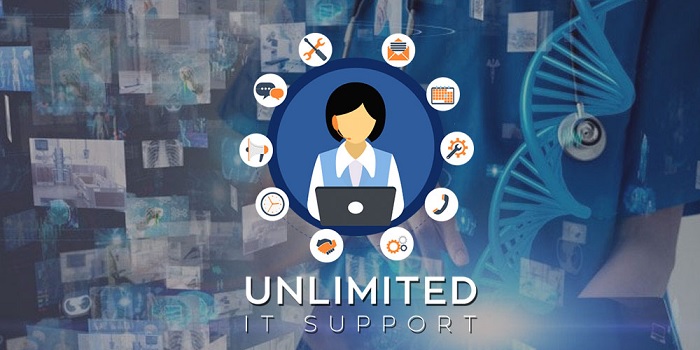 Your Local IT Solution Partner for Medical Practices in Victoria
Over the last two years when COVID-19 hit the globe, every business started doing remote work. But the processes of digitalization have increased the number of ransomware attacks and cybersecurity becomes a major concern, especially for the healthcare industry in Australia. Although every medical practice started looking for ultimate security and disaster recovery plan to continue their operations with zero (0) downtime. The demand for IT Support and Services has also increased – health practices started consulting with IT solution providers to protect their important data by following HIPPA compliance and regulations.
With the proven record of successfully providing customized IT solutions in Sydney, the start of our new office in Victoria has brought the chance for medical practices to take the right decision and choose us for the best Medical IT Services.
About MedicalIT. Services – The Best IT Solution Provider in Victoria
The new office in Victoria is opened by pursuing the mission to provide bespoke IT solutions for healthcare providers in Victoria. MedicalIT. Services have been working with a big vision which is to become the technology partner of every medical practice in Australia.
The new facility of MedicalIT. Services cover all the areas including Melbourne, Geelong, Torquay, Traralgon, and Bendigo. The approach is to deliver best-in-class IT Support in Melbourne that can cover all the needs of healthcare organizations. The team of certified IT experts always ensures that systems are updated and medical devices are run efficiently. Their work is all about helping healthcare providers to focus on core operations without worrying about IT problems.
Do You Need Medical IT Support in Melbourne?
Since its inception in 2012, MedicalIT. Services have been delivering robust IT solutions for all medical sectors including Aged Care, Allied Health, Dental Practices, Corporate Health, General Practice, and Specialist Clinics in Sydney. But now, the new facility in Melbourne is established to provide a complete suite of Medical IT Solutions followed by HIPAA compliance and regulations. These managed services are specially designed to build and maintain a high-performance IT environment. However, to decide what services are right for your clinic – and patients, learn more about cost-effective healthcare IT Solutions.
Managed Cloud Services
MedicalIT. Services can help you to migrate important data to the cloud without any complexities. The managed cloud services cover email, server application hosting, hybrid & private cloud, data backup, and migration solutions that can increase the productivity of medical organizations in Melbourne.
Cybersecurity Solutions
MedicalIT.Services provide complete cybersecurity solutions for medical practices that can assist to achieve robust security and stability by preventing threats that can lead to ransomware attacks, hospital personal data breaches, and other troubles that put the medical practice at risk.
IT Consulting Services
The state-of-the-art IT consulting services for vendor support, disaster recovery, internet connection, telephony system, and software support. Our ITIL-certified experts will identify the pain points and help you in solving those issues. We can help you to select the best IT solution that will help to enhance productivity, increase staff capacity, quality of patient care, and data security.
Backup and Disaster Recovery
We help medical organizations in Melbourne to prepare, plan, and protect data along with the right solution for disaster recovery that could save the organization. Our Cloud Backup and Disaster Recovery Services provide complete data protection to save your practice from destruction downtime and data loss.
IT Vendor Support
With vendor partnerships globally, we deliver all the essential requirements of your hardware and software needs, all backed by exceptional support. We'll ensure regular maintenance is done in accordance with licenses or warranties, and streamline operations to ensure you're not left in the dark and get rapid resolutions.
Medical Telephony Systems
An effective communication system lies at the core of every efficiently run organization. From EFax Services to VoIP Solution, IVR Support to Real-Time Monitoring, we provide several different on-premise, cloud-based and mobile telephony solutions depending on your needs.
Get The Right IT Solution for Medical Practices in Victoria
MedicalIT.Services enable healthcare providers in Melbourne to securely run their operations and share health information for clinical use, administration, referrals, and research. Get straight to the MedicalIT.Services now for a cost-effective IT solution for your healthcare business in Victoria. Reach out to us through email at sales@medicalit.services, live chat, or call us at 03 80808014.
Related Articles: