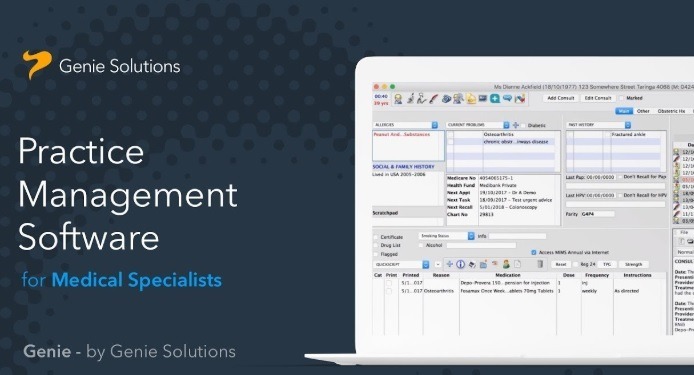 Genie Medical Software Review
Genie Solutions is a leading practice management software development firm in Australia. The company was founded in 1995 by Dr Paul Carr, and it is located in Queensland, Brisbane. The Genie software helps medical practitioners track, manage, and optimize their day-to-day operations process. Meanwhile, Genie Medical software has revolutionized the methods of medical practices by providing a complete software solution for specialists to optimize their workflow.
A complete software solution for your medical practice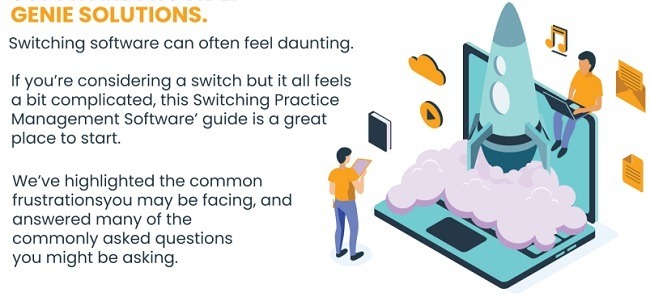 Genie Solutions is fully-focused on designing its products to drive more efficiency, both in practices and across the medical IT system. Gentu (A Cloud-Based Software) and Genie Desktop are two main products, developed with exceptional features to improve patient experience as well as maintain its position as a market leader in the medical software industry.
Gentu (Cloud)
An intuitive practice management software designed to increase process efficiency. Gentu is becoming the fast go-to software for medical specialists. It's easy to use, and you can access the data anywhere at any time while ensuring the patient data is secure.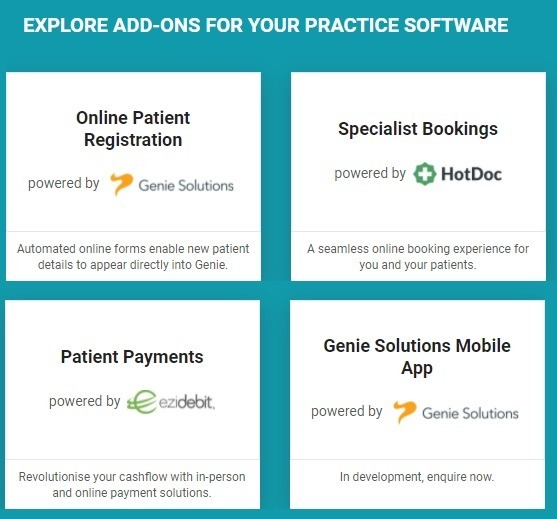 Key Features:
It allows you to manage administrative tasks through a centralized task management tool.
Gentu helps you track the performance with practice management reports, providing full visibility into claims, invoices, and remittances.
You can directly email quotes and invoices to patients while managing the finances through its automated system.
Meanwhile, you can also receive inbound patient results and letters securely via delivery and diagnostic requests generated electronically, saving time and effort.
It will also benefit the patients through appointment scheduling with booking reminders and personalized messages through Gentu's SMS system.
Gentu improves patient outcomes using an integrated tool that provides real-time screening for adverse drugs or allergy interactions whenever a new medication is prescribed.
It also allows you to customize the forms and letters with your own brand's specifications.
Genie (Desktop)
The desktop version of Genie medical software is quite efficient to deliver a complete workflow for your practices. It's an all-in-one desktop platform with intelligent functionality developed through proper customer collaboration.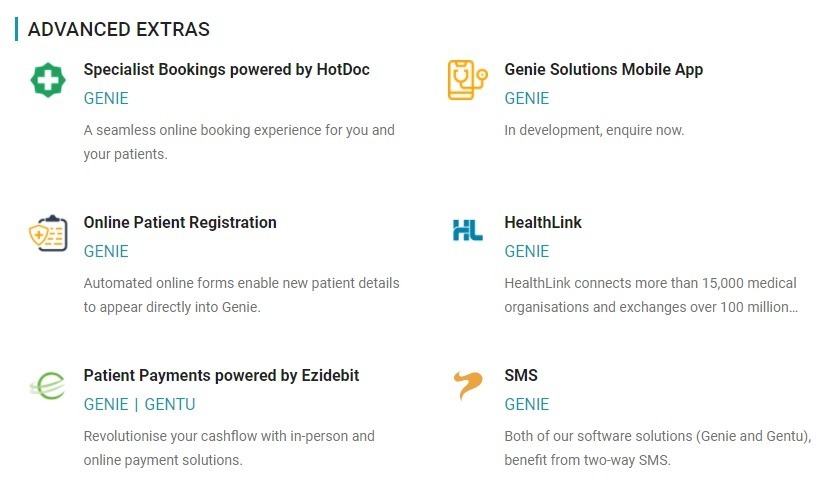 Key Features:
Create a steady cash flow by streamlining the billing process.
Handles the complex calculation while maintaining the claim and debts record.
Genie's built-in intelligence tools let you run referral reports to show your top referrals.
The practice management reports give a comprehensive overview of your progress.
Meet your needs through customizable appointment scheduling consultation notes and letter writing alongside a range of other diverse features.
Optional modules tailored for specific tasks even if you want further customization.
Australian-based support team with you throughout the process, from providing in-person demonstrations to assistance migrating your data.
Benefits of these Practice Management Software
Considering the promising features of Genie medical software, there are plenty of benefits that any health provider can have. Following are the key benefits that you can get after installing this incredible practice management software:
A medical specialist already has multiple things to execute. During that time, managing administrative tasks gets too hectic, leading to mismanagement. Meanwhile, Genie software allows you to manage all your tasks easily, which leads to better organization of processes.
When you spend less time on lengthy administrative tasks, you can concentrate properly on your major operations. That's how you'll get better results and increase overall productivity.
The automated billing and invoice system allows you to calculate all your organization's finance. So, the accuracy level increases, and there are no chances of mistakes like it happens manually.
When you have better management of your patient's data and efficient tools to facilitate them, their experience will improve. Through Genie medical software, you can achieve pure customer satisfaction.
How To Get Genie Medical Software Support?
There is no doubt that Genie Software is the perfect solution to facilitate modern medical practices in Australia. Meanwhile, Genie Software can improve patient experience, streamline daily operations with automation and empower you to make your healthcare business grow faster.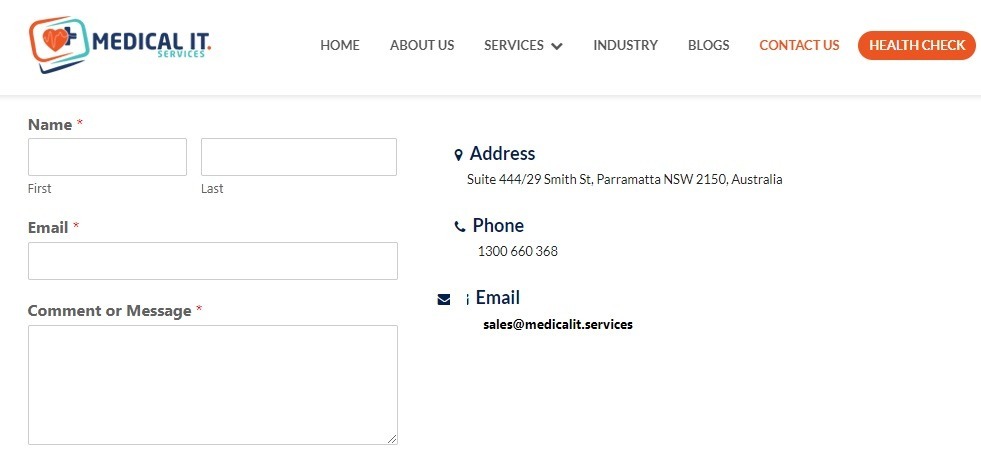 At MedicalIT.Services, we have a well-trained team that can provide Genie Software Support such as installation to complete setup, data backup to cloud migration, and document management to staffing solutions. Are you looking for the best medical practice management software? Contact our IT Support team, who will guide you to choose the right software product.
Also Read: