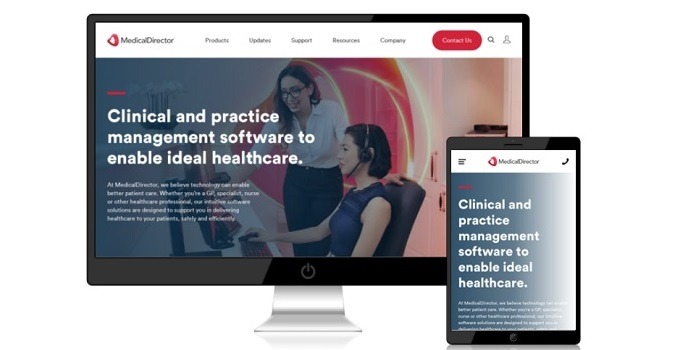 MedicalDirector Software Review
MedicalDirector is one of the best practice management software development companies that has been facilitating healthcare professionals for over 25 years. The company was founded in 1995 with offices located in Melbourne and Sydney, Australia. MedicalDirector was formerly known as HCN (Health Communication Network), acquired by a Private Equity Firm for AU$155 million on 30 March 2016.
What is MedicalDirector Software?
From EHR (electronic health records) to medical billing, patient engagement to care coordination, cloud backup to automates accounting, and health management services – Medical Director Software provides cost-effective solutions for medical practices to manage daily operational tasks and track the performance for better results. Currently, there are more than 65,000 general practices in Australia that uses MedicalDirector Software to provide excellent care for their patients.
Types of Medical Director Software Products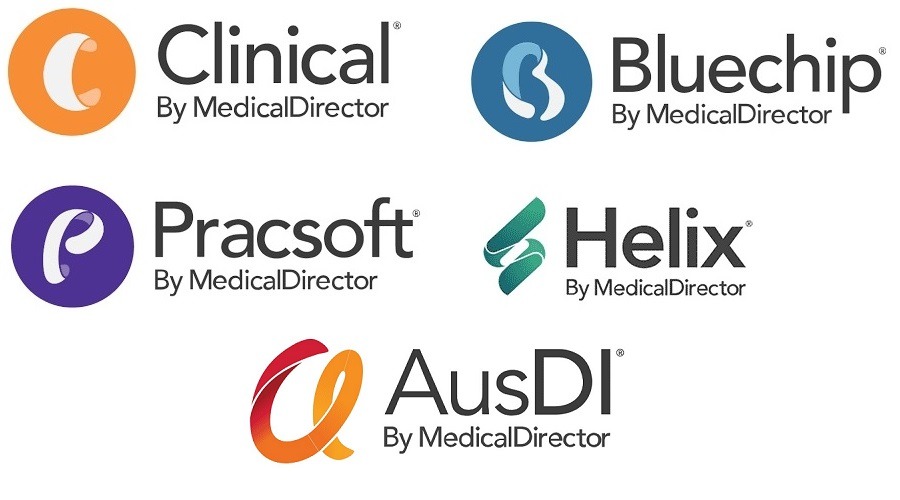 This versatile clinical management software company has designed various programs to fulfill every practice needs. Medical Director Software Products are simple to use, secure and reliable, easy to navigate and automates operational tasks. In this overview, you will be familiar about Medical Director Software Products usage and features.
1- Helix – Cloud-Based Practice Management Software
MedicalDirector Helix is a cloud-based medical software program having a modern interface to facilitate clinical workflows and practice management. You can easily manage all your patient interactions while accessing server-free infrastructure. Because Helix does not require an onsite server, that can help to save ongoing IT costs.
The cloud-based clinical software enables your medical staff to spend more time with patients rather than spend time on day-to-day routine work and administrative tasks. Wherever you are on the go or treating patients in your practice, MedicalDirector Helix supports healthcare service providers to manage all aspects of patient interactions.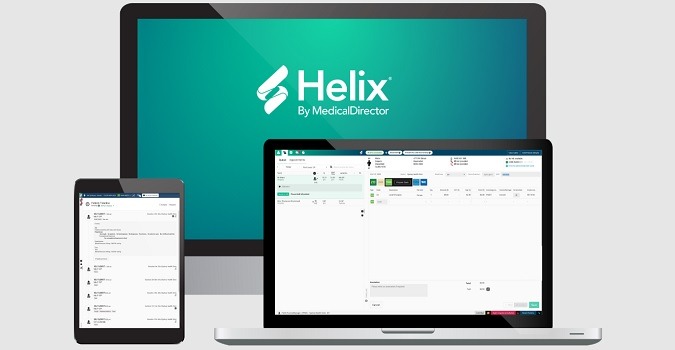 Helix Key Features:
Seamless, modern online interface for practice management and clinical workflows.
Server-less infrastructure, automatic upgrades and simple licensing.
Online appointment scheduling and patient management.
Telehealth integration and automated medical billing.
Get 14 Days Free Trial of MedicalDirector Helix for your practice.
Please contact our IT Consulting to know if this cloud-based practice management software is best solution for your medical center.
2- Clinical – On-premise clinical software
MedicalDirector Clinical is a general practice software, and it's widely used by many medical practitioners in Australia. The software is completely integrated with Telehealth – allowing practitioners a safe and secure way to provide the best care for patients remotely.
The MD's Clinical Software Product is designed to assist medical practices with electronic health record keeping and management of patient information as well as fulfill the requirements of eHealth and RACGP instructions. The insight reporting tool enables you to identify, manage and report on patient cohorts using up to 250 clinical indicators.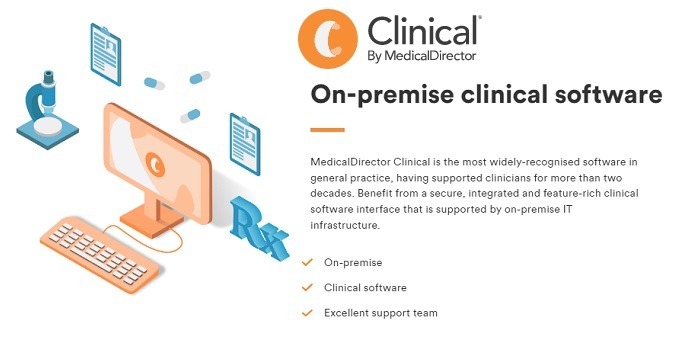 Clinical Key Features:
Provide electronic health records and patients' information management.
Offers calculator and assessments tool with custom templates to manage workflow.
Automated reminders and tracked attendance through integrated record handling systems.
Highly secured technology to maintain the privacy of patients' data.
Reduce time to take records and manage clinical data.
Fully compliant and accredited with eHealth and RACGP requirements.
Get 14 Days Free Trial of MedicalDirector Clinical Software for your practice.
Please contact our IT Support to know if this On-premise clinical software is right for your healthcare practice.
3- MedicalDirector Pracsoft – On-premise Practice Management Software
MedicalDirector Pracsoft is Australia's most popular clinical management software among healthcare providers. Pracsoft is specially designed with healthcare providers in mind, integrated with many amazing features and tools to improve and optimize the workflow of your medical practice. MD's PracSoft uses an SQL database platform, providing scalability and data integrity.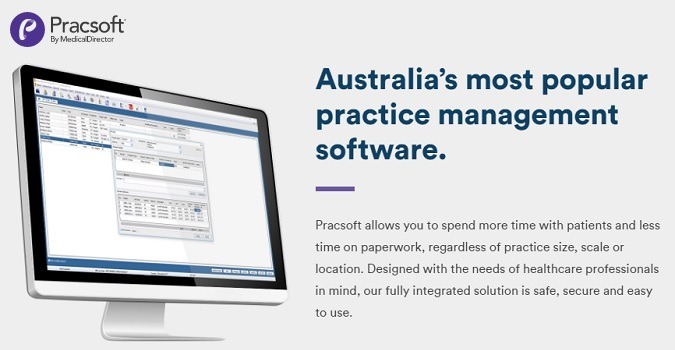 Pracsoft Key Features:
Simple and easy to understand for all users, even with limited technical skills.
Track daily performance through reports while utilizing a customizable template.
Manage multiple appointments through an efficient online booking system.
User-defined columns with a secure access level for claims and fast billing.
Improves the cash flow by crediting the funds to multiple bank accounts at a time.
Get 14 Days Free Trial of MedicalDirector Pracsoft for your practice.
Please contact our Software Support to know if this On-premise practice management software is suitable for your medical clinic.
4- MedicalDirector AusDI – Largest Medicines Information Database
MedicalDirector AusDI is Australia's most trusted drug information database, providing decision support to more than 80 million consultants through clinical software applications. AusDI is specially designed with a drug inspection tool to help Pharmacists, General Practitioners, Nurses, and Healthcare Providers make confident clinical decisions.
AusDi Software Application is available in two versions including Free with Clinical Software and the Full Version comes with advanced features and support. Wherever you are looking for drug information by Brand, Ingredient, Interactions, or Physical Characteristics MedicalDirector's AusDI is the best-in-class software to search hard-to-find drug information quickly.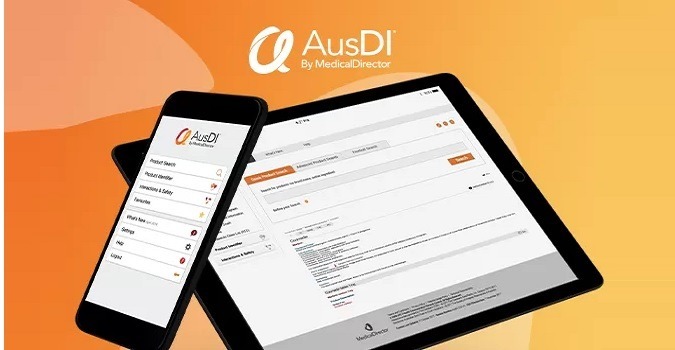 AusDI Key Features:
Easy to find all types of drug information accurately
Up-to-date drug database with monographs, Product Information, and Medicine Images
Advanced search tools help to find drug information by using granular details.
Product Identifier allows drugs to be identified by their physical attributes, quickly and accurately.
Get 14 Days Free Trial of MedicalDirector AusDI for your practice.
Please contact our Software Support to know if this MedicalDirector AusDI is the right software solution for your practice.
5- Bluechip – Specialist Practice Management Software
MedicalDirector Bluechip is an on-premise medical software program specially designed to meet the challenges faced by medical specialists in their practice. The Bluechip software includes a robust range of easy-to-use features and functions to suit most specialist disciplines, from procedural to non-procedural.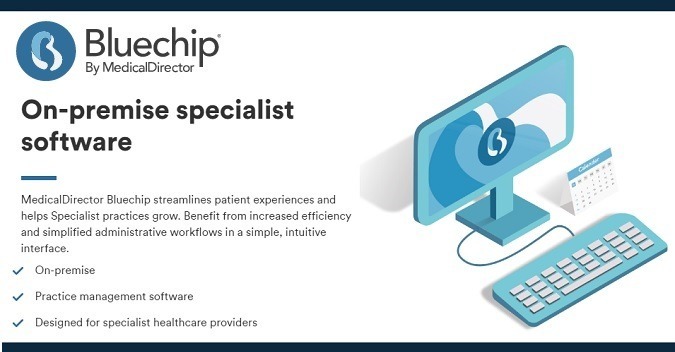 Bluechip Key Features:
Personalized invoicing and accounting solutions including appointments, fees, user's roles, billing and etc.
easy-to-use automated reporting tools to streamline patient care.
Easily integrate with Microsoft Office Suite with customized word templates and reporting formats.
Real-time penitent verification through OEC Check (Online Eligibility Checking).
Use link file processor tool to get full access of patient details such as an address, phone and etc.
Still confused to find the best practice management software? Contact our IT Consultant to know if this MedicalDirector Bluechip is the right solution for your clinic.
Benefits of MedicalDirector Software
MedicalDirector Software allows healthcare practices to manage patient's data efficiently, increase customer satisfaction, cut down costs and optimize workflow to provide excellent service delivery. Moreover, some other benefits of using Medical Director Software are:
The automated functions of this epic medical software save valuable time so that you can focus on provide better patient care. Enhance productivity and improve day-to-day business operations that will lead to patient satisfaction.
You can manage lengthy reports and track your performance through the reliable information processed by the medical software. Furthermore, digitized medical practices to increase the organization's overall performance.
You get far better accuracy than manual arrangements through automated systems and the secure integration of data. Better accuracy allows you to provide better healthcare.
How To Get MedicalDirector Software Support?
If you are looking for MedicalDirector Software Help, you've come to the right place. We MedicalIT.Services, provides MedicalDirector Software Support through remote and onsite/in-premises at a very competitive cost.
We are experienced in setup, installation, configuring, and troubleshooting Medical Director Software. You can contact anytime to our IT support team who will assist you in choosing the right Medical Director Software according to your specific requirements.
Summary:
MedicalDirector is a great software solution for any healthcare provider to get the best results. All MD's software products offer advanced features and benefits to improve diagnostic accuracy and optimize workflow and business operations for better patient outcomes. Last but not least MedicalDirector will revolutionize the healthcare management system of any medical facility through automation and streamlining operations.
Also Read: