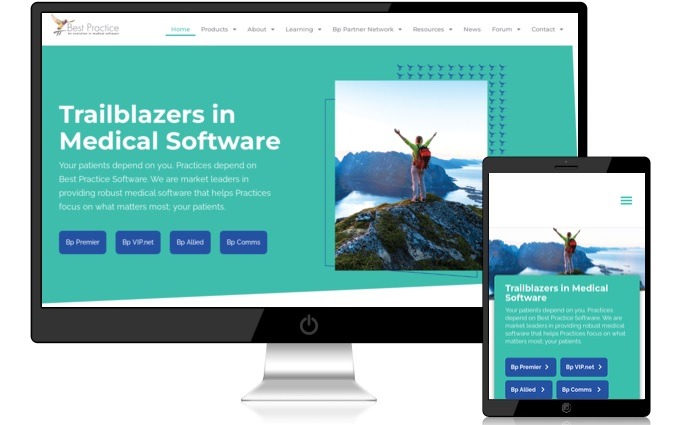 Best Practice Software Review
Best Practice Management Software for Australasian Medical Practices
Best Practice (BP) Software is an Australian-based software development company established in 2004 by Dr Frank Pyefinch. A leading company that offers quality software products for doctors, hospitals, specialist clinics and other allied health professionals. BP Software is a Member of the MSIA (Medical Software Industry Association), and partnered with Australian Association of Practice Management (aapm).
BP Software provides a vast range of practice management software solutions which are specially developed for medical practitioners. In this overview, you will be familiar with Best Practice (BP) Software Products usage and features.
Types of Best Practice Software Products
BP Software provides a vast range of practice management software programs which are specially developed for doctors, hospitals and general practitioners. Best Software Products are simple to use, secure and reliable, easy to navigate and automates operational tasks.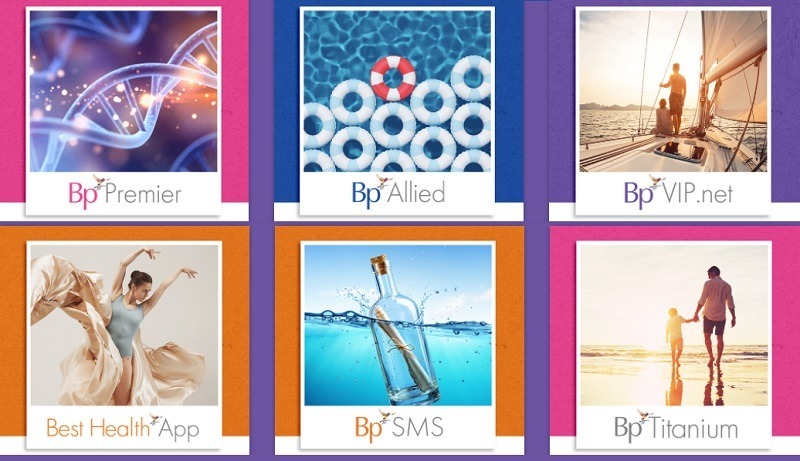 BP Premier
BP Premier is a leading Practice Management Platform for doctors and other healthcare providers. BP Premier is specially developed by a doctor, for general practitioners, specialist clinics, front desk staff, and financial management.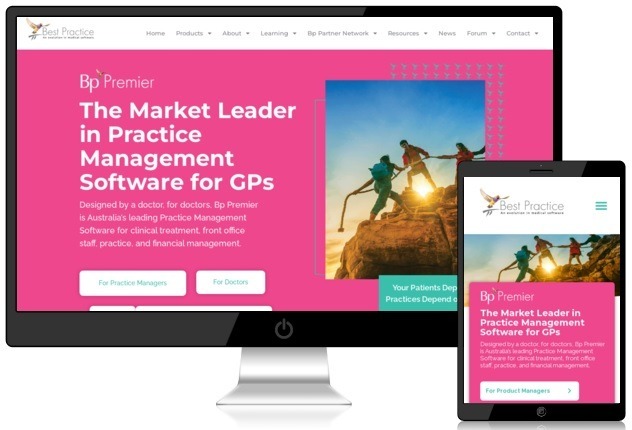 Key Features:
Helps medical practitioners maintain patients' electronic health records.
Optimize clinical workflows to work efficiently and automate operational tasks to free up staff.
Detailed reporting that helps you to correctly measure Practice's wealth and take decisions.
Free training materials, monthly webinars, online video tutorials, blog article and technical support.
Secure communication via messaging to share and receive patient results such as Pathology, radiology and cytology.
Data transfer is made easy among other service providers like radiologists, pathologists, and chemists.
Customer focus design to meet the needs of today's healthcare practices requirements.
Advanced billing solutions to maintain a steady cash flow and help scale the business.
BP Allied
BP Allied is user friendly practice management software designed for Allied Healthcare Practices. It is a complete solution for clinical treatment including therapists, pathologists, psychologists and other allied health providers. BP Allied offers a customizable subscription model including Desktop and Hosted Subscriptions. Get free assistance from our IT support team about what software platform will suit your busy practice.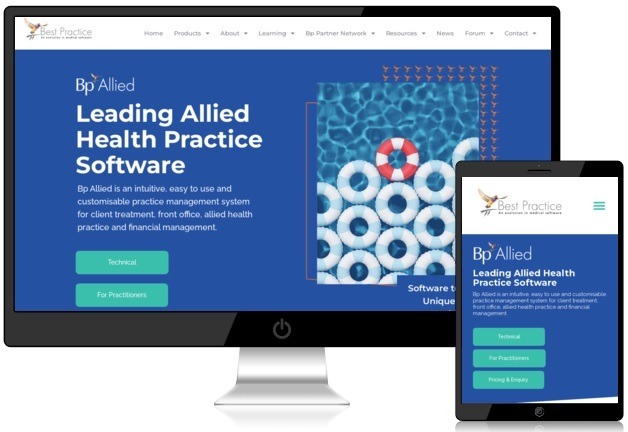 Key Features:
Multiple templates based on your field, fully customizable with hundreds of available fields.
Appointment reminders automation with waiting list options to fill appointment book.
Centralized appointment book to view daily or weekly calendars through multiple sites.
Securely store patient's records and organized documents and files at one central location.
The Bp Allied version comes with standard tabs and fields that can be rename, remove or add by your own.
Bp VIP.net
Bp VIP.net is the best medical practice management software which can easily customize and provide flexibility to work the way you want to. VIP.net is specially designed for Medical Specialists such as cardiologist, neurologist, dermatologist, urologist, surgery, family planning and multi-discipline Practices. Bp VIP.net can easily integrate with different other platforms to make your practice more efficient.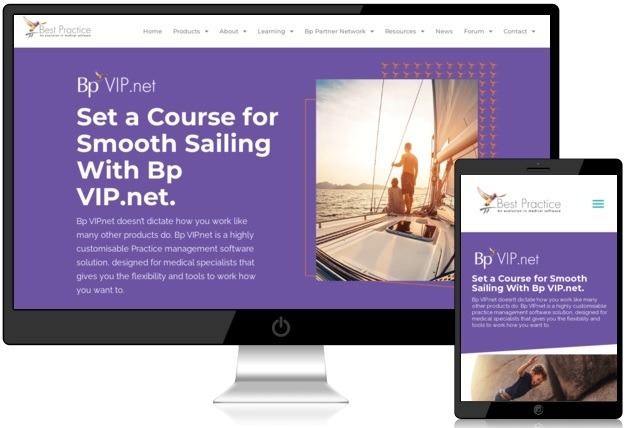 Key Features:
All data is encrypted and stored in accordance with Privacy Protection Principles.
View patient data through graphs and charts that help to take further clinical decisions.
Easy to use report management tool by screening patient's data for billing.
Categorize patients by surgical procedure, segment reports, date range and location.
Bp VIP.net supports Medicare, DVA bulk billing and private health fund claims using Eclipse.
Bp SMS
It is an instant messaging solution for two-way communication between patients and practitioners. BP SMS – a flexible messaging platform that can take your practice communication to the next level. Practitioners can communicate with their patients through:
directly send SMS messages on their mobile phone.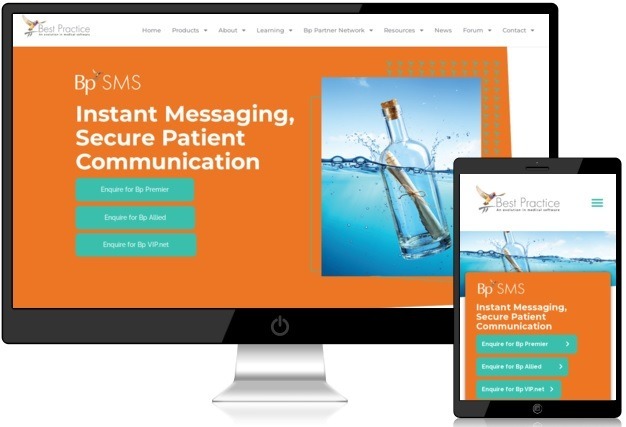 Key Features:
Bp SMS can be used for reminders and to confirm appointments.
It is a pocket-friendly solution to maintain a standard practitioner-patient relationship.
Bp SMS by allowing patients to confirm their appointments minimizes the risk of no-show appointments.
They have a dedicated number option available so that the SMS can be sent by a familiar number and makes no space for confusions and errors.
Bp SMS provides a feature of auto-reminders to simplify the workflow.
Bp Titanium
Bp Titanium is a cloud-based software solution designed to meet the needs of General Practitioners, Allied Health Professionals and Specialists. It allows users to access from anywhere by using any operating system such as Windows, Linux, or Mac OSX. Bp Titanium helps practitioners to gain access to patient's health records, book or cancel appointments by using mobile, laptop or desktop PC.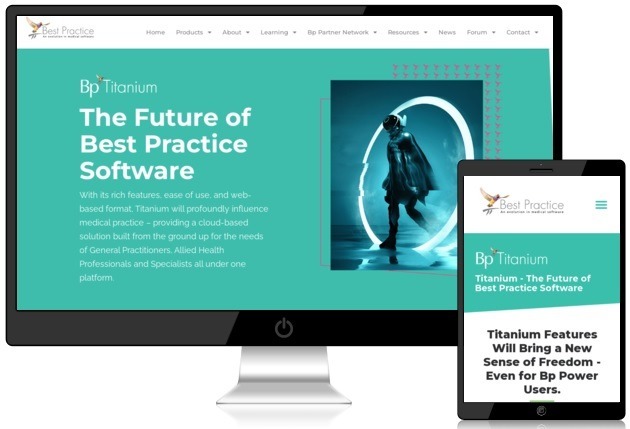 Key Features:
It is a web-based solution that is available for IOS, Windows, and Linux users.
Users can get access from any web browser with the same efficient and robust user interface.
It is a convenient solution that saves you IT infrastructure and hardware costs.
Transitioning existing Bp software users to the cloud-based system is a seamless process.
Best Health App (BHA)
The Best Health App encourages your patients to enhance their health outcomes and keep them connected with your Practice. It is a secured and trusted app for connecting patients and healthcare providers
.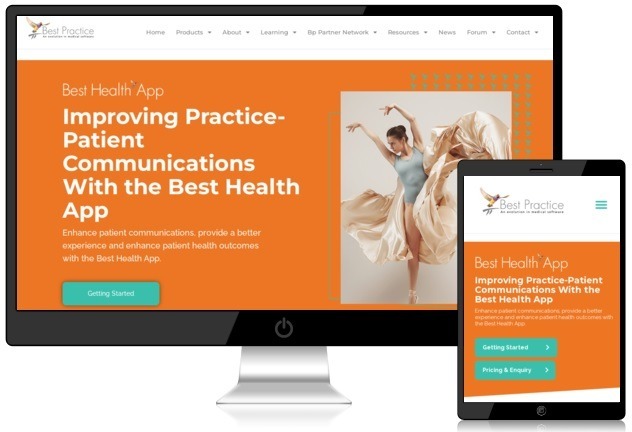 Key Features:
Best Health app is a way to make communication between practitioner and patient easy by integrating with the Bp Premier.
It is a secured platform for patients that helps them to keep their medical health records just a click away.
It also has a feature to store and display medical reports so that it's easy to keep all of the data in one place.
Scheduling appointments is just a click away. Patients through the Best Health app can track their appointments and get appointment reminders.
Best health app also has an educational feature through which it provides awareness on different health problems.
Benefits of Using Best Practice Software
Your practice can take many advantages and benefits by using BP Software Products. After a detailed overview of BP Software Products in the above, let's share some key features in below:
Scalability
Bp software provides users to manage their finances by maintaining cash-flow and advance billing features. This way, the practitioner can grow their business without the hassle of maintaining their cash books.
Management
All the services of Best Practice Software Products are a great healthcare business management solution. These products allow both parties to keep a record of medical history and all the other lab reports and allow users to keep track of appointments.
Communication
All products of Bp software is a great tool to communicate with the client and keep both parties updated. That's how you gain the trust of your patients with quality communication.
How to Get Best Practice Software Support?
Bp software products are proven as the best software for doctors, specialists, hospitals and medical practices throughout Australia. However, it can be challenging to choose a suitable software according to your practice requirement. As a leading Medical IT Services Provider in Australia, we can help you to select the best software program for your business.
From setting up best practice software to troubleshooting, user management to design templates, software updates to free technical support, our IT engineers have helped many practices in New South Wales to get started with Best Practice Software. We are also working with other well-known software programs such as Genie Solutions, MedicalDirector Software, Shexie, TM2, and others.
Also Read: