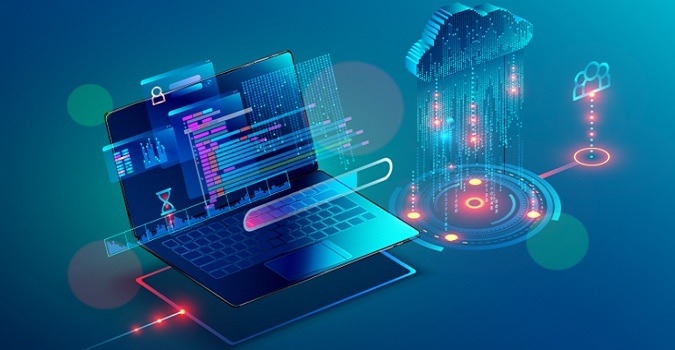 Managed IT Solutions For Practices In The Era Of Covid-19
Healthcare organizations all over the world know very well that their fight against COVID-19 is not over, neither in the clinics nor in the cybersecurity cells. In order to reduce the spread of COVID-19, the healthcare industry is now getting advantages of using Managed IT Solutions and performing clinical activities including e-health, e-conferencing, telemedicine, and remote patient care.
Practices increased dependency on digital tools and devices leads their system more vulnerable to security threats, resulting in an increasing number of ransomware attacks, phishing emails, health care crippling, spare phishing among other cyberattacks.
According to the predictions of cybersecurity ventures, there will be two or three times more cybersecurity attacks in 2021 on the health care sector as compared to other sectors globally. Protecting patients utilizing sound cybersecurity tools should be the second most priority after the sanitization practice in health care organizations. To ensure the protection of patients' data and other sensitive information, healthcare institutions need to adopt the layered approach against cybersecurity threats and breaches through Managed IT Solutions.
Advantages of Managed IT Solutions
24/7 Cyberattack Hunting Service
With Medical IT Cybersecurity Services, practices enjoy 24/7 protection against all types of cyberattacks. Our team has great expertise in defending against any threat which you might face. Our professionals recognize the gaps and manage risk and allocate resources to address them before they affect your system.
Rapid Incidence Response Service
In case of noticing any incident, practices can book an appointment with a Medical IT professional and utilize Incidence Response Service. Whatever the incident is our experts can resolve all your problems instantaneously. Either it is unauthorized access, compromise, or infection that is attempting to dodge security control our team will promptly identify and neutralize it.
Advanced Antivirus Protection
If practices want to hunt the threats in their systems, Managed IT Solutions provides them the tools that will help them in identifying the threats.  Our advanced antivirus protection has powerful finding capabilities that allow their IT support staff to identify and proactively address security and IT hygiene issues, elevating their protection. Our advanced security features include:
Artificial Intelligence threat detection
Real-time threat prevention
Advanced ransomware security
Advanced malware scan and clean
Remote security management
One Step Ahead cybersecurity System
We provide you One Step Ahead Cybersecurity Solution, which helps practices in reducing 50% of  IT management costs. We provide you with market-leading endpoint and firewall solutions, that not only reduce your IT cost but also reduce the time spent on managing IT security and also increase your system security effectiveness.
Also Read: