Shexie Practice Management Software Review
The Ultimate Medical Practice Software Solution
Shexie Pty Ltd is a Sydney based software development company delivering best practice management software solutions for practice managers, surgeons, specialist clinics and general practitioners. The Company was founded in 1994, and has become the most popular practice management software platform in the Australian healthcare industry.
Want to learn more about Shexie Software.? In this detailed overview we will discuss Shexie products, reviews, features, system requirements, integrations and also know how to get technical support.
What is Shexie Software?
Shexie Medical Software is simple to install and easy to use practice management system. The software is designed by Randal Halligan who is actively managing day-to-day operational activities and continuously improving the existing products and services.
The software can automatically convert and migrate the data from other practice management databases into Shexie Platinum. Shexie now includes Appointments View Web App making it a complete software solution for medical practices. The Shexie Software License is included in our Medical IT Support Package with free consultancy.
Shexie Platinum Software
Shexie Platinum is the next generation software for specialist clinics. It is technically and practically superior to any other product in the marketplace. It is so easy to use that new staff can be up and running with minimal training, and existing staff can provide better service for clients rather than spending all their time punching away at a keyboard. Clinical and administrative tasks can be done so quickly and easily that it saves the practice on time and costs.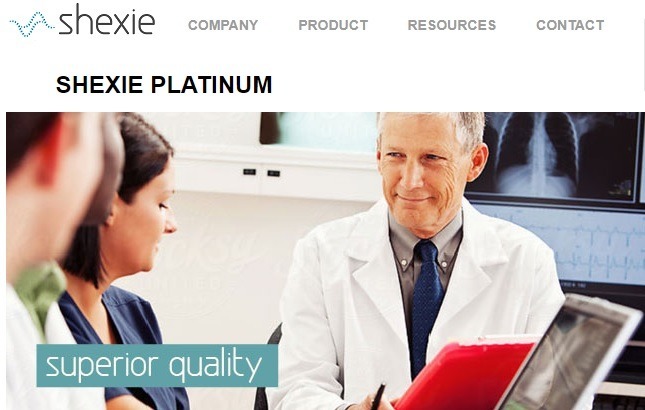 How Does Shexie Platinum Works?
Shexie Platinum is the best practice management and clinical system, which has been designed to run on the Windows platform. The software uses SQL Database Server to enable practices of any size to take advantage of its many features. Shexie Platinum can be run locally on Desktop Computers, on Dedicated Servers, or run in the cloud.
Why Australian Practices Like to Use Shexie Software
Shexie Software is ideal for surgical, specialist clinics, diagnostic labs or general practices of any size. With many fully integrated features making it the easiest to use and most fully functioned product available. Shexie Platinum provides an easy-to-use software platform for capturing and using appointments, billing, managing patient details, in addition to a wide range of other features that make up a complete practice management system.
What are the features of Shexie Platinum Software?
Shexie Platinum is a fully managed medical practice software that provides many amazing features and functionalities to meet the complex needs of today's practice management. Some of the many features of Shexie Platinum are listed below:
Patient Database: Patient demographics, contact details, referral details.
Appointment Handling: Booking, Waiting Lists, Waiting rooms.
Multi Provider Capability: Providers with multiple locations, Locums, Redirected billing, First Available Doctor.
Billing: Quick and Simple Billing including automatic calculation of the gap and many common derived items including Assist, Anesthetic, and Diagnostic (DI) items.
Receipting: Quick Pay option to receipt directly from the Invoice panel. Pay single or multiple invoices. Gap payments. Pre-payments. Ledger Payments.
EFTPOS: EFTPOS payments using the TYRO system are fully integrated with the Platinum receipting process.
Assist Only Billing: If you want to bill for the assistant only, Shexie will automatically calculate the assist fees, and print invoices with surgeon and surgery items.
Electronic Claiming: Full Medicare, DVA, In-hospital Health Fund, Overseas Patient, Day Surgery Online Claiming is completely integrated into Platinum. No 'bolt-ons'.
Laser Printed Medicare and DVA Vouchers: Bulk bill vouchers, PC1 claim forms, electronic claiming advices.
Creditors Ledger: Assistant and Co-surgeon Reports, Locums, Billing Agent Reports.
Full Range of Financial Reports: Daily, monthly, yearly, or ad hoc reporting.
MBS, DVA, Fund Rates Load: Latest Rates are available from our website. Each morning you log into Shexie Platinum, it automatically checks to see if there have been any rate changes and prompts you to have them downloaded and updated automatically.
Patient Recall Letters: Choice of report, standard letter, custom letter, re-occurring, Recall follow up.
Surgical Audit: Capture statistical event data and produce analysis graphs or reports. Use custom designed forms to easily capture information specific to your practice's specialty.
Interfaces to Microsoft Word for Word Processing: Letters, reports, clinical notes.
Interfaces to Outlook on PDAs: Appointments and patient details.
Pathology/Radiology Download: You can load pathology results directly into Shexie Platinum. Have the Pathology company install their download software and that's it. No third-party software is required.
Script Writing: Scripts can be written and printed from Platinum. You can use the power of MIMS Integrated for obtaining drug details and interaction checking when writing scripts.
Hardware System Requirements
If you want to install and run Shexie Medical Software System for managing your practice efficiently then you need the following software and hardware.
Required Minimum 8GB of RAM as System Memory.
Quad Core Central Processing Unit (CPU) with higher speed.
Motherboard that is compatible with multiprocessor architecture.
80GB hard drive for workstation and 250GB hard drive required for storage.
Shexie Platinum supports 1024×768 display resolution but 1680×1050 or higher is recommended.
Windows 7, 8, 8.1, 10 or higher Operating Systems can run Shexie Platinum but Windows 8.1 Professional (64bit) or Windows 10 Professional (64bit) is recommended.
High-speed broadband internet (Cable/ADSL) for Downloads such as Pathology Reports, Online Eclipse, Data Download and Remote Support.
Appointments View Web App
A new web-based appointments app is added for its Shexie Platinum users. Whether you are using a mobile phone, tablet or desktop computer, you can review and manage appointments through that application.
Online Patient Forms
Encourage your patients to fill out the forms. Send email with a link so the patient can book their appointment online without any hassle. Easy to design with custom templates and can use your own logo, set header/footer and display other business details.
Online Booking Service
Shexie has partnered with MyHealth1st that provides an Online Booking Platform. It will allow doctors and GPs to check their appointments on their mobile, tablet, laptop or computer while out of the clinic or doing in-hospital visits.
Migrating To Shexie Platinum Software
If you are using a different practice management program and want to migrate to Shexie Platinum Software then you don't need to put doctors and patients details from scratch. Shexie Platinum comes with easy-to-use migration tools for the most popular practice management software in Australia such as Genie, Medical Director, BP Software, Dental 4 Windows, ZedMed, Pracsoft, Bluechip and more.
How To Get Shexie Software Support
We have designed a customized IT Solution for doctors, specialists, diagnostic labs and allied healthcare providers in Australia. We also support small to medium practices that uses Shexie Software for managing their daily practice routine. Our IT Support Team is experienced when it comes to installation of Shexie Software or update to a new version. All of our Shexie customers are getting immediate reply in a very competitive price.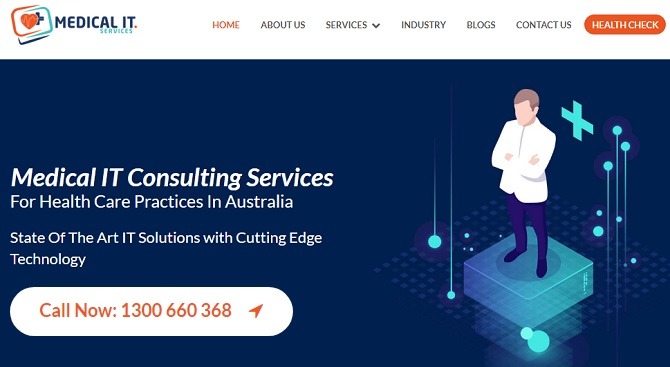 Our IT Services and Support are not limited to Shexie but we also provide other medical software support as per demand. If you are still confused about which practice management software suits your practice needs then don't hesitate to contact at 1300 660 368 or email us.
Also Read: